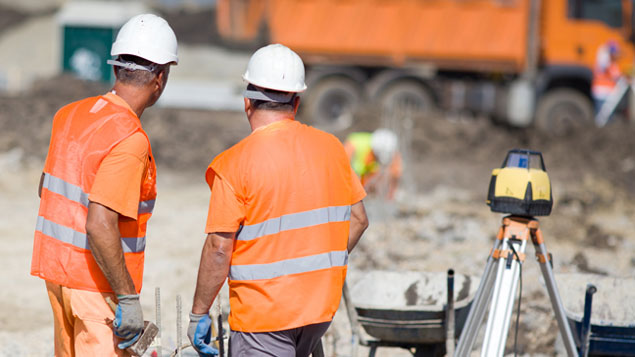 Terms like "mental ill health" risk alienating men, and occupational health should focus on tackling more general health concerns to encourage uptake of support services by male workers, the think-tank The Work Foundation has recommended.
Its report – Men's mental health and work: The case for a gendered approach to policy – says there is a need to look at mental health support "through a male lens" to see how men could be encouraged to seek help for conditions like stress, anxiety and depression.
Although it notes that the reasons for low levels of engagement with support services by men are complex, cultural barriers such as the idea it is not "masculine", as well as practical challenges like being unable to see a GP outside of common working hours, stop many men accessing help.
It recommends that the terminology used to promote support services is rethought so that they appeal more to men, such as offering programmes that advertise "tackling stress" rather than discussing depression or anxiety.
OH might also consider ensuring both physical and mental health concerns are handled by such support services, to promote the importance of overall health and wellbeing and take the focus away from an area that men are often reluctant to talk about.
Certain sectors where men's mental health is more at risk, such as construction, should focus more on the likely impact the nature of work will have on their predominantly male workforce's health.
Lead author Dr James Chandler said men are more likely to do physically dangerous work, be self-employed or work away from home for extended periods – all of which can have an effect on their mental health.
"The jobs that tend to pose the biggest risk to physical health and safety are often amongst the lowest paid, with less job security. It is a fact that men are also at far greater risk of suicide than women – particularly those aged 55-64 – and those working in male-dominated sectors like construction," he said.
"These inequalities suggest there's a real need for health policies to be redesigned with men in mind. The Department of Health and Social Care should consider reframing mental health services as men can find commonly used terms alienating."
The report also sets out four recommendations for the government to consider:
rethinking policy design so that health interventions are more "gendered" – for example, using different approaches for men and women that focusing on areas that typically affect them, such as alcohol and drug abuse for men and gynaecological concerns for women;
developing understanding, awareness and engagement, though targeted health campaigns in areas where men are most at risk, such as the criminal justice system;
improving access to support, by increasing the use of "out of hours" and "after hours" health services for men who work full time, as well as greater use of "self-help" groups; and
building the evidence-base around why men are disproportionally affected by poor mental health and suicide.
Chandler said that, while limited GP support outside of usual working hours affects both men and women, evidence indicates that it is more problematic for men, as they typically do not want their boss or colleagues to know they are seeking help.