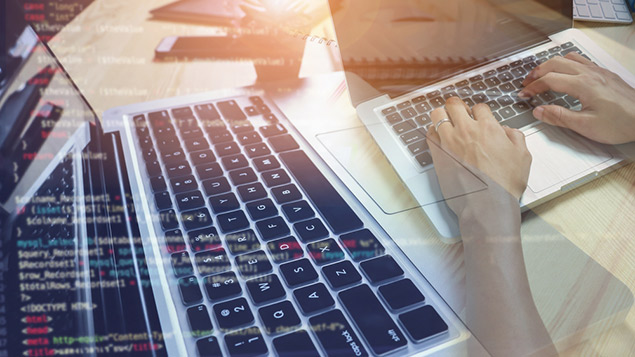 Research shows that sought-after technical workers increasingly want to work on a freelance basis. So how can employers stand out from the crowd to attract this talent and keep skilled workers coming back? Hired's Donna Yelmokas offers three key pieces of advice.
Technical candidates are increasingly passing up permanent work for short-term contracts, according to a new report from Hired. More than one-fifth of UK tech workers are now interested in freelance work.
In fact, the number of freelancers in the UK has increased by 43% to around two million since 2008, with 123,000 of them listed as working in IT and telecom.
When you dig a little deeper, it's easy to see why. Freelance tech workers not only get paid more per hour than their permanent counterparts but also work fewer hours overall, according to our research.
A freelancer working 40 hours per week in the US, for example, makes almost $25,000 (around £19,000) more than a full-time employee doing the same. But far from working a full 40-hour week, freelancers average just 22.
With the rising popularity of flexible working and increasing calls for better work-life balance, the above figures seem to paint something of a no-brainer from a candidate's point of view.
And our research suggests competition is heating up among employers, too, with 13% of companies offering interviews to technical contractors in 2017 compared with only 4% just two years ago.
Clearly freelancers are in high demand. And as the economy moves towards a greater proportion of contract workers, it's the perfect time to reevaluate how you attract and retain these workers. Here are three ways you can do that.
1. Don't compromise on cultural fit
Culture is one of the most effective recruitment and retention tools you can build – just read some of the reviews on the list of the 100 best companies to work for.
A major concern I hear from employers, however, is how you maintain a strong company culture when much of your workforce is made up of non-permanent staff.
And my answer is always the same: hire against your company values for every role, regardless of whether that person is permanent or not.
To maintain that culture you've worked so hard to build, you have to be as thorough when interviewing freelance workers as any other candidate.
Many contractors work remotely, of course, but this doesn't make interviewing for cultural fit any less important. And with the ability to easily add freelancers to groups in communication apps such as Slack, it's easier than ever to keep tabs on culture without everyone being in the same physical space.
If the economy really is moving towards a greater proportion of freelancers, that filter is going to become even more important. If you hire people who aren't a cultural fit, it will have a negative impact, even if those people are working for a short time.
The problem comes when you view contract workers as only being there to complete a task. They are so much more than that. Or at least they should be.
2. Treat contractors the same as permanent staff
Anyone who's ever worked in an office knows coming to work isn't just about completing tasks and then going home again.
We're people, not machines. We like to socialise and build relationships and all that human stuff. The environment and extra perks are as much a part of our working day as sending emails or opening spreadsheets.
But how many times have you heard someone ask whether they should "invite the freelancer"?
It happens a lot more than it should, and the answer is simple: yes, you absolutely should invite the freelancer.
Not only can you have a profoundly positive impact on somebody's working life by making him or her feel included, but you also improve your reputation as a company that engages with freelancers.
If somebody enjoys their time at your company, guess what? They'll be much more likely to come back. But more than that: this freelancer is probably going to tell other contractors in their network that your company is a great place to work.
Word-of-mouth recognition like that is going to play a huge part in deciding which companies attract the best freelance talent in the future.
3. Give them more than financial reward
The traditional contractor model goes something like this: they do a specific job and you pay them for it.
But there's a strong argument to offer freelancers more than just money and dole out the same perks as you would any other member of staff.
This ties back to the above point about treating contract workers the same as permanent ones. Think about the little things you offer permanent staff that make their job easier or more enjoyable. Could you offer the same to your freelancers?
Sure, you know they may not be around for long given the nature of their contract. But you can still give them opportunities to learn and grow while they are there.
Find out what motivates your freelancers or where they're perhaps lacking in confidence and help them improve where necessary.
It might seem like a small gesture, but to that individual you could be the rare company that treats that worker like a highly valued member of the team.
Without paying competitive rates and giving people the opportunity to do great work, you're never going to attract the best contract tech talent.
But those parameters should be givens. The other three suggestions we've covered here tend to be the variables that elevate your company in the eyes of the freelancer.
If you can start to change the way you view freelance workers and treat them with the same care and attention as your permanent staff, you will be leagues ahead of the majority of companies out there.
As the freelance economy booms, that competitive edge could be your ticket to attracting the very best talent in the business, who can transform your company and elevate it to the next level.