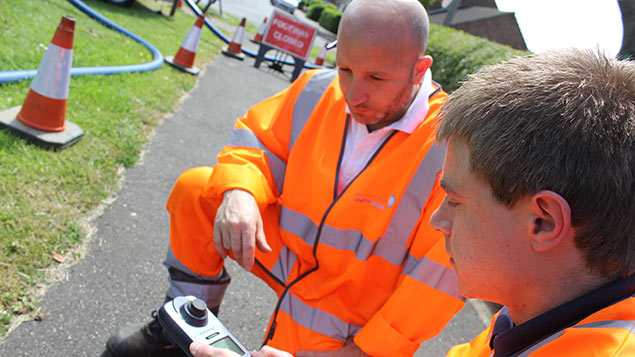 East of England utility Anglian Water has been ranked as the best place to work in the UK, according to employees using the Glassdoor employer review site.
We've done a number one" – Anglian Water
Among employers with more than 1,000 staff, it beat off the likes of Google and Microsoft to score 4.5 out five over the course of the past year.
Only three other companies achieved a rating of 4.5 – management consultancy Bain & Company, XPO Logistics and the housing association Bromford. Glassdoor says that, while it displays rankings to one decimal place, they are actually calculated to 1,000 decimal places and reflect the quality, quantity and consistency of employee reviews.
Anglian Water CEO Peter Simpson said it was fantastic that it had come top after having come second last year. "I am extremely proud," he said. "We work hard on encouraging employee wellbeing and creating a culture driven by happier, healthier and safer staff."
Andrew Chamberlain, Glassdoor's chief economist, said: "Jobseekers are in the driver's seat when it comes to deciding where to work and they want to know the inner workings of a company before accepting a new job."
Top 10 best places to work in the UK
Anglian Water 4.5
Bain & Company 4.5
XPO Logistics 4.5
Bromford 4.5
Salesforce 4.4
Sky Betting & Gaming 4.4
Hiscox 4.4
SAP 4.4
Taylor Wimpey 4.4
Royal London 4.4
UK employers with over 1,000 staff and their rank out of five from employees on Glassdoor
Perhaps reflecting the culture of the organisation, Anglian Water, which came second last year, said in a statement: "We've done a number one". No other utility featured in the Top 50.
Only three organisations have featured in the UK top 50 every year since it began in 2015: Google, which came 13th this year with a rank of 4.4, JP Morgan (30th, 4.3) and PwC (45th, 4.2).
SAP was the only employer to feature in lists in the UK, France, Germany, Canada and the US.
Employees submitting reviews to Glassdoor are required to share  pros and cons of working for their employer, provide advice to management, rate how satisfied they are, rate their CEO and qualities such as career opportunities, pay, work-life balance, culture and values. Among 830,000 employers reviewed, the average score is 3.4.
Companies new to the Top 50 best places to work in the UK this year included: Bain & Company, Ikea, Intercontinental Hotels Group and Wagamama.