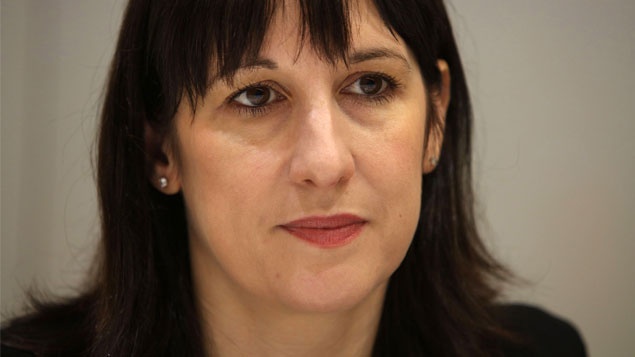 MPs have accused the government of being too "timid" to hold businesses to account for their gender pay gaps after it refused to take forward a number of recommendations made last year – including lowering the threshold to organisations employing 50 staff or more.
In its response to recommendations made in the Business, Energy and Industrial Strategy (BEIS) Committee's gender pay gap report, the government refused to act on a call to bring more organisations into the scope of the reporting requirement and make publishing an "action plan" for closing the gender pay gap mandatory.
Gender pay gap reporting
It said organisations with fewer than 250 employees should be encouraged to publish their data should they wish to, but making this a requirement could be seen as burdensome for small and medium sized employers.
The government was also concerned about the reliability of data from small organisations, where fewer staff would mean their gender pay gap figures are "much more sensitive" to changes such as staff turnover and pay rises, compared with larger firms.
The BEIS committee also recommended that a requirement for organisations to produce a narrative alongside their pay statistics, with an action plan setting out how pay disparities are being addressed, should be introduced. But the government said action plans were intentionally not included as a requirement, as this "might result in a prescriptive format with limited value to employers and employees", which would not give organisations the freedom to produce targets relevant to them.
Around half of organisations voluntarily published an action plan alongside their figures in 2017/18.
BEIS committee chair Rachel Reeves said: "Failing to accept our report's recommendation to require businesses to publish an action plan for closing the gap, against which they must report progress each year, suggests the government are timid in holding businesses to account for their efforts in driving the change needed."
Reeves said it was disappointing that the government would not be taking forward its recommendation to extend the reporting requirement to partners and accused it of "[continuing] to make a nonsense of efforts to understand the true scale of, and the reasons behind, the gender pay gap in some companies".
Other recommendations that will not be acted on include:
Clarifying areas of ambiguity and publishing revised guidance – the government said 71% of in-scope organisations had read its guidance, and those who had were more than twice as likely to say they understood the reporting requirement;
Aligning gender pay gap reporting with other areas of business reporting – the government said there is not another reporting requirement that logically aligns with the gender pay gap;
Publishing a list of all organisations required to report on their gender pay gap – such a list would change frequently, which would risk organisations being incorrectly identified if their headcount reduced, said the government;
Specifying the fines for not compliance – the government said sufficient certainty around what would happen to an employer that breached the regulations already exists; and
Requiring organisations to publish information per salary decile instead of per quartile, in addition to data for both full-time and part-time staff – it said changes should only be made if they have a tangible effect on the results.
The government is, however, looking into disability gap reporting and would "carefully consider" how mandatory ethnicity pay reporting would work.
"Next year is the 50th anniversary of the Equal Pay Act, and yet still we are tackling issues around fairness in pay. The UK has one of the highest gender pay gaps in Europe. Pay reporting can only be the first step in closing this gap and moving towards genuine equality and diversity in the workplace," Reeves said.