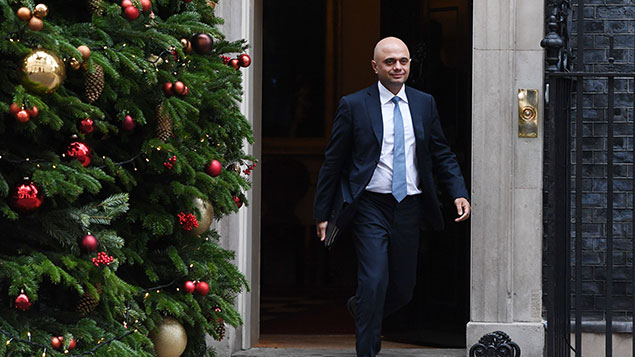 The government has confirmed today that it will introduce a skills-based immigration system once the UK leaves the EU.
In its long-awaited White Paper, the focus is on "talent and expertise… rather than where they come from", according to home secretary Sajid Javid.
The paper sets out the government's plans for immigration after Brexit, and puts in place a number of recommendations set out in the independent Migration Advisory Committee report, published in September.
These will include plans to scrap the cap on Tier 2 visas for skilled workers coming into the UK, while the proposed £30,000 minimum salary threshold to qualify for visas will go out to a consultation.
This figure had worried some employers who need to attract skilled workers but cannot offer salaries at this level. Health service employers will benefit – NHS workers make up around 40% of Tier 2 visas.
Low-skilled workers will be able to apply for short-term visas of up to a year. The plans would come into effect from 2021 at the end of the transition period.
It also sets out plans to widen the skills threshold to include people with qualifications equivalent of A levels and end the requirements for labour market tests by employers wanting to sponsor a worker.
Home Secretary Sajid Javid said: "Today's proposals are the biggest change to our immigration system in a generation.
We are taking a skills-based approach to ensure we can attract the brightest and best migrants to the UK.
"These measures will boost our economy and benefit the British people."
But Karendeep Kaur, immigration analyst at Migrate UK, said the proposals will have little bite if Britain ends up with a no-deal Brexit.
"While a no deal would mean no transitional period for EU workers to transfer to pre-settled status. It would also result in a likelihood that companies would immediately be required to hold a sponsor licence, which can take up to four months to secure and thereafter issue a Certificate of Sponsorship to their employees," she said.
"Now more than ever is the time employers must take immediate action to help safeguard the skills they need to grow their business in times of uncertainty. To safeguard additional skill shortages, HRs and employers should apply for a sponsor licence now so the business has the correct permitted documentation to employ EU workers whether there's a deal or no deal."
She advised employers to identify employees' current status and support them to acquire a registration certificate or permanent residency where appropriate.
Also today, with 100 days to go before the UK makes its official exit from the EU, business groups have criticised politicians for not focusing enough on Brexit preparations and giving them insufficient time to prepare for a no-deal scenario.
In a joint statement, the British Chambers of Commerce, the CBI, the EEF, the Federation of Small Businesses and the Institute of Directors said: "Businesses have been watching in horror as politicians have focused on factional disputes rather than practical steps that business needs to move forward.
"The lack of progress in Westminster means that the risk of a no-deal Brexit is rising."
Responding to the White Paper, REC chief executive Neil Carberry said:  "There are a few pieces of good news today – like a short-term visa for lower-paid roles that can be applied for from the UK, and the acknowledgement that the system needs to be simpler, especially for smaller firms.
"It was also good to hear the home secretary emphasise the importance of the new system working for the flexible labour market. And it was good to see less emphasis on the unworkable net migration target.
"But firms will be dismayed by any proposals that require job roles to be on a government-approved list before they can get a visa. Because of this, the way the Resident Labour Market Test is replaced is vital – no list will be able to keep pace with changing demand from employers."