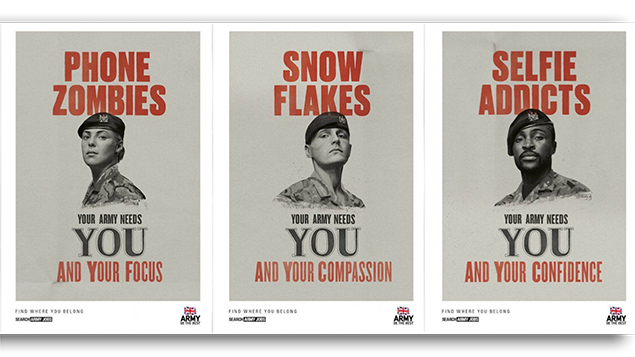 Theresa May has ordered a review into the armed forces' retention problem in an attempt to curtail the number of military personnel leaving the services.
Former defence minister Mark Francois, who sits on the defence select committee, has been commissioned to lead a report into armed services retention after 7,500 personnel (5.6%) quit the military in 2017, up from 3.8% in 2010.
Asked for reasons why they were leaving 55% said it was the impact of life in the forces on family and personal life (55%); pay (35%); opportunities outside the forces (34%); job satisfaction (33%) and morale (32%).
Data from the annual armed forces continuous attitude survey shows the proportion of personnel recording satisfaction with service life has fallen from 60% in 2010 to 41% last year.
According to the Times, the Ministry of Defence (MoD) has spent more than £107 million in retention and transfer bonuses to nearly 5,000 personnel in roles facing the most severe shortages. The National Audit Office (NAO) said last year that while this had been effective, the use of financial incentives was unsustainable.
Capita won a 10-year contract to deliver British Army recruitment services in 2012, but has failed, according to the NAO, to meet recruitment targets every year since 2013. MoD figures showed that Capita recruited less than 10% of its hiring target in the first quarter of 2018.
Meanwhile, separate data has revealed that employment rates of ex-service personnel have risen. Figures reveal 88% are either back in employment, education, or voluntary work within six months of leaving the forces.
In 2017/18, the employment rates of ex-forces personnel who leave service early – after four years or less – increased from 79% to 83%.
Ex-service personnel are now just as likely to be employed as the general population, according to figures published by the MoD showing that the employment rate among veterans is 79%, the same as the national average.
The new figures analyse the employment outcomes for those who have received support from the MoD's Career Transition Partnership (CTP), which provides career guidance through a range of career and employment support services including skills development workshops, vocational training courses, career consultancy, one-to-one sessions and job finding support.
Minister for defence people and veterans Tobias Ellwood said: "Our armed forces embody a range of invaluable qualities, such as leadership and dedication, making them assets to any civilian organisation.
"It's fantastic to see service leavers putting their skills to use in the civilian workplace, and I urge all employers to tap into this exceptional pool of talent."