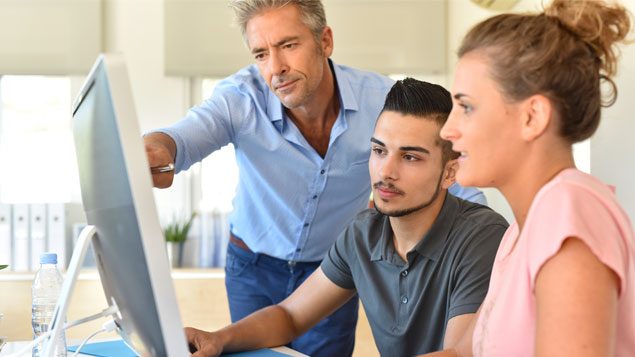 As many as half of employers are not aware that most unpaid internships are likely to be illegal, research has revealed, as MPs prepare to debate a ban on unpaid placements over four weeks in length.
The Sutton Trust's Pay As You Go? report finds that 27% of graduates have taken on an unpaid internship in order to gain the experience needed by many employers.
Internships
Graduate internships are on the rise, a YouGov poll of 2,614 graduates in their twenties found, with 46% of 21-23 year olds and 37% of 27-29 year olds having done one.
Of the 1,003 employers surveyed for the report, 46% offer internships – 48% of which are unpaid. Twenty-seven per cent offer to pay workers' expenses only and 12% offer no pay or expenses whatsoever.
The report suggests that many graduates are being priced-out of some careers – including media and the arts, where up to 86% of placements do not provide a wage.
There is also widespread use of unpaid placements in politics: 31% of staff working in the offices of MPs and Peers had completed an internship without being paid. More than a quarter (26%) of Westminster staff had gained their job through personal connections.
Forty-three per cent of those who undertake unpaid placements have to live with family or friends for free; 26% relied on money from their parents and 27% had to work a second job in order to get by.
Social mobility concerns
Sutton Trust founder Sir Peter Lampl said: "Unpaid internships prevent young people from low and moderate-income backgrounds from accessing careers in some of the most desirable sectors such as journalism, fashion, the arts and law. This is a huge social mobility issue. It prevents these young people from getting a foot on the ladder.
"In order to help tackle this situation internships should be advertised, not offered through informal networks. This locks out the many young people who don't have connections."
Other recommendations for organisations include:
ensuring that interns are paid at least the national minimum wage, but preferably the living wage of £9 an hour;
introducing fair and transparent recruitment practices that are based on merit, not on their personal connections;
adopting the five indicators of good-quality internships: training and monitoring; job rotation; appointing a workplace supervisor; using a workplace learning plan; and a offering post-internship follow-up; and
universities "stepping up" their policies around connecting students and graduates with internships.
Banning unpaid placements
The Sutton Trust is backing the Unpaid Work Experience (Prohibition) Bill, which seeks to ensure that all interns are paid at least the national minimum wage or national living wage (if over 25) if their placement is longer than four weeks.
Tanya de Grunwald, campaigner for fair internships and founder of careers blog Graduate Fog, said the majority of unpaid placements are illegal as the person normally fits the definition of a 'worker'.
While the law was quite clear on that, she said, the system for reporting organisations that breach the law does not work.
"This relies on young people knowing unpaid internship are illegal, knowing how to lodge a complaint, and being prepared to square up to their former employer, which few will do for obvious reasons," she said.
"We also know that the investigations process is far too slow – some cases take two years – and there is no visibility on how decisions are made, or what percentage of complaints result in action.
"To our knowledge there has never been a prosecution or even a fine for being caught. The worst that happens is that they are told to pay the intern the wages they should have paid them anyway – big deal."
An advantage for the 'fortunate few'
Lord Holmes of Richmond, who tabled the Bill, has written an open letter to the government, calling on it to ban internships that advantage the "fortunate few".
To our knowledge there has never been a prosecution or even a fine for being caught. The worst that happens is that they are told to pay the intern the wages they should have paid them anyway – big deal," – Tanya de Grunwald, Graduate Fog
"If you believe this practice to be an unpleasant but necessary way of getting a foot in the door you are unlikely to do anything that would slam the door shut completely," the letter says. "For countless others it is yet another way of ensuring so many doors remain closed."
De Grunwald said that while the report makes some valid recommendations, it feels like "groundhog day" for campaigners for fair internships.
"When is the government going to work with us to fix this problem once and for all? We have begged for meetings with the Department for Education, but they have refused to meet. It is crazy they are doing so much work on helping children from poorer backgrounds to succeed at school and university – but are happy to see them fall at the final hurdle when they can't take unpaid internships," she added.
The report also recommends that the government promote Graduate Talent Pool – a Department for Education website that advertises paid internships – more widely, and appoints the Independent Parliamentary Standards Authority to monitor the hiring practices of MPs and peers.