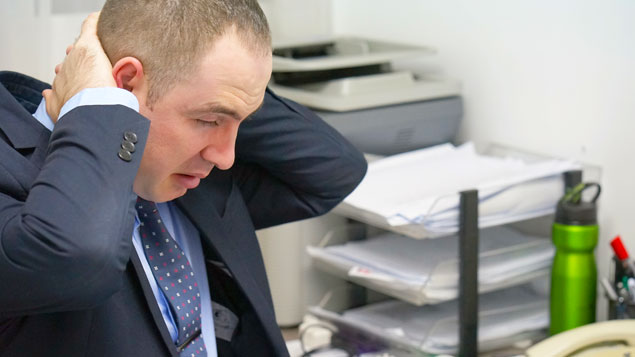 More than half (53%) of office workers believe their health is impaired by their workplace, with many not getting enough exercise or time away from their desks. 
According to a poll of 2,000 office staff, two-thirds spend more than 60% of their time at work sitting down, while the remaining third suggested they spent more than 80% of their working day sedentary.
When asked the question "Do you feel your health/wellbeing is improved or impaired by your workplace?", 53% said their health was "impaired" by working in an office, despite 90% regarding a healthy workplace as "fundamental" to their work-life balance.
Not getting enough exercise was a particular area of contention, with 44% claiming they failed to get the recommended 30 minutes of exercise a day, including walking. Seventy-two per cent said their lack of activity was a health worry.
The survey, carried out by 3GEM Research on behalf of leisure product supplier Home Leisure Direct, found that 42% of staff did not have a "breakout area" in their office to allow them to step away from their desks and unwind. Of these, 70% said they would benefit from such an area.
Half did not think their organisation's management team cared about their working environment and 65% said they would consider switching employers to join another with a better office environment.
Home Leisure Direct managing director Andy Beresford said: "Considering we spend so much of our time at work, it's no surprise that it's likely to have an impact on our health. Be that a bad back from a lack of lumbar support, or simply being static for too long at a desk-bound job – there are many ways that our health can be impacted, and indeed impaired, by the space in which we work.
"Of course, the majority of workers would like better wages and more holiday – but improving their working environment is a step in the right direction. Whether you earn £100k a year or £100 a week, providing a vibrant and engaging office space does wonders to improve productivity and retention, while reducing absence and general disillusionment with your employer."