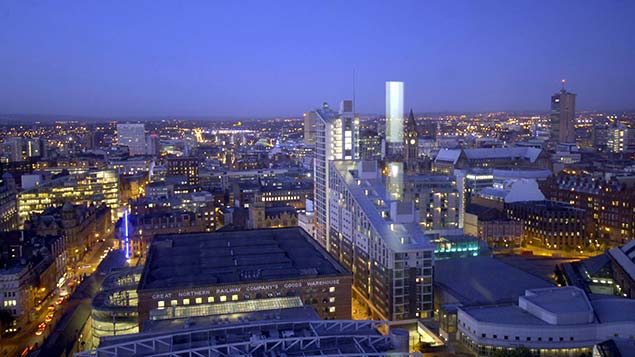 Join Frontier Software in Manchester from 4-5 November 2015 at the UK's largest HR event, the CIPD Annual Conference and Exhibition.
This event provides an opportunity for you and your colleagues to meet with like-minded HR professionals for two days of outstanding learning and networking opportunities.
Combine this with the chance to enjoy a one to one demonstration of Frontier Sofware's ichris software and discuss how Frontier Software and ichris can support you and your organisation.
ichris, International Comprehensive Human Resource Integrated Software, is fully integrated, easy to use, flexible, intuitive and functionally rich and meets the many and varied Human Capital Management (HCM) requirements of organisations across the globe.
The ichris software environment offers organisations of all types and sizes the opportunity to create a centralised, virtual HR office by incorporating a truly comprehensive choice of functionality, choice of database and advanced internet / intranet access, with one-time data entry and unlimited online history, reporting and user customisation. A complete history of information for every employee can be built up enabling the user to store, enquire and report on data for all types of absence, jobs, equal opportunities, organisation structure, allowances and benefits, salary, employment conditions and much more.
ichris is easy to use because it's built to be used on the go and can be accessed from anywhere at any time through an easy-to-navigate interface. Three devices, one user experience – ichris can be accessed using different devices – ichris desktop, ichris tablet or ichris mobile – you decide which device best suits your requirement.
We know that HCM software is about storing information, but it is the way in which it is disseminated throughout an organisation that is critical in gaining strategic advantage. ichris provides data storage for all your HCM needs with the added advantage of comprehensive yet flexible management reporting, through an easy to use, integral report designer, producing output to a variety of different formats including HTML, XML and email.
At your fingertips, ichris will deliver extensive HR information that is vital to managing, supporting and developing your most valuable asset. The solution can also include fully integrated payroll management functionality with statutory compliance and software upgrades to ensure that we always offer HMRC tested and recognised software with essential functionality such as RTI, auto enrolment, shared parental leave etc. We keep in touch with statutory bodies to ensure you are paying your staff in line with all legislative requirements at all times – less stress for you! Plus, the software offers modularity – purchase only those modules that match your current budget and then build in line with business growth. The flexibility of ichris allows for an extensive array of additional, integrated modules to further extend HR functionality as and when it suits you, not us. This includes recruitment, performance management, health and safety, learning and development, job evaluation, time & attendance, dashboards, employee and manager self-service and claims/expenses.
The modern workforce expects instant access to technology, whether it's on their desktop or a mobile device. The rise and rise of the smart phone as the "one stop shop" for accessing information means that if you are not moving your organisation towards delivering HR through the digital world, you are missing an opportunity to engage with candidates and employees whatever their location or technical ability. Employee/ Manager self service is just the beginning of delivering human resources directly to your employees and we offer self service and mobile access as an integral part of our solution. The HR21 self service interface will turn paper intensive, routine administration tasks into streamlined workflows using employee data entry and manager approval.
In addition to a great range of software modules to meet your HCM needs, Frontier Software also provides extensive support, following installation of the software, through our client services team. The team is comprised of HR and Payroll professionals with many years of relevant experience. Support services include project management, data migration, implementation consultancy and user training, help desk and software upgrades. In addition, Frontier Software has been assessed and certified as meeting the requirements of both ISO 9001:2008 and ISO/IEC 27001:2013 working to quality procedures that are independently audited.
For those businesses with limited resources, Frontier Software can also provide a Payroll Outsourcing service that meets HMRC requirements, is BACS approved and can be delivered as a part or fully managed service, tailored to individual requirements. Frontier Software has two UK data processing centres and we also offer a private cloud solution and SaaS (Software as a Service) for organisations that may not have the hardware or software to manage their HCM solution in-house.
Come along and meet the Frontier Software team on Stand No. E80 where we will be showcasing the ichris solution. We look forward to meeting with you to discuss your organisations' requirements and to demonstrating how the right choice of software can improve your human resource operations, streamline routine tasks and manage the entire employee lifecycle, from hire to retire, using a fully integrated system – all backed up by support from a company with 32 years experience in the HCM software market.