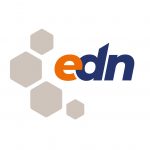 Do you define business success by large-scale achievements or dramatic changes?
Have you ever considered how the amalgamation of small changes can also have a huge impact on people's decision making and business outcomes?
Have you ever considered a different perspective?
Too often we overlook the importance of subtle approaches that can improve a business' whole image. Management and leadership training provider, the Executive Development Network (EDN), is hosting a unique session on how you can reframe your business perspective to make sure you're getting the best ROI and results.
In this online session, you'll hear from Rory Sutherland, Vice Chairman of Ogilvy UK, Co-Founder of OgilvyChange and widely known as 'The Ad Man'. Rory will delve into finding business solutions that take technology, economics and psychology into account and the small changes we can make as individuals to reframe how we think about business success. You'll also get the opportunity to ask him your own questions during a Q&A session.
EDN's 3rd Horizon series takes inspiration from McKinsey's three horizons model, bringing together leaders from across different sectors to unpick what is needed to foster long-term innovation and business growth.
To hear more about 'The Ad Man's' actionable insights into the mindset of consumers, including the small changes that can have a huge impact on people's decision making, then here are all the details you need to know:
Where: Via Zoom Webinar
When: Friday 8th October 2021
Timings: 1pm – 2pm
For more details and to secure your place, register HERE before 11am on 8th October.
About EDN:
The Executive Development Network (EDN) is a new training division which offers next-level management and leadership training. EDN helps businesses grow their talent pool via high-quality apprenticeship and vocational programmes.
EDN is part of the award-winning organisation, HIT Training Ltd, which was established in 2016 and has a proven track record delivering quality, people-led training in the hospitality, retail, adult care and healthcare sectors.
Working directly with businesses, EDN develops bespoke professional training programmes to empower teams and individuals, helping them to become better managers, board members and leaders and to reach their full potential.
To find out more, visit https://edn.training/