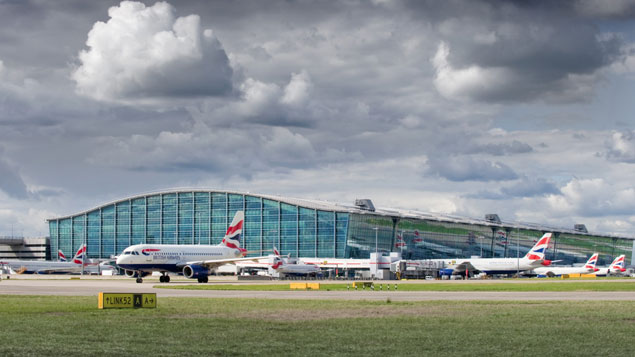 Heathrow Airport is to pay for the 350 EU nationals it employs to achieve "settled status" after the UK leaves the EU.
In response to employees' concerns over their future following Brexit, it will pay all costs associated with their applications for the new status when the scheme fully opens – expected by 30 March 2019.
Brexit
"Heathrow is an international business and we need a workforce that reflects this," said Heathrow Airport CEO John Holland Kaye.
"It is critical for us to have diverse, happy and valued colleagues. Many of our people are worried about Brexit and this move will provide reassurance and certainty.
"In the past 12 months alone, our people have welcomed 80 million passengers through Britain's front door and we want to ensure that we retain and attract the best for life post-Brexit."
It costs £65 for an EU national to apply for settled status. Applications are currently open for EU nationals in select positions, including the NHS.
Those who have lived in the UK continuously for five years will qualify for the new immigration status, while those who have not been a UK resident for that period will receive "pre-settled status", which will then be translated to settled status once they reach five years' residency.
They will be issued with digital proof of the status and will likely be asked by employers to demonstrate it when the UK leaves the EU in 2021.
In November immigration minister Caroline Nokes revealed that around 1,000 EU citizens registered under the scheme so far.
Earlier this year the Home Office published a settlement scheme toolkit – which included posters, leaflets, how-to guides and key dates to be aware of – to help employers of EU citizens assist them with their applications.
Heathrow Airport also recently revealed that by 2020, all staff in its direct supply chain will receive the London Living Wage and will not be put on a zero hours contract.