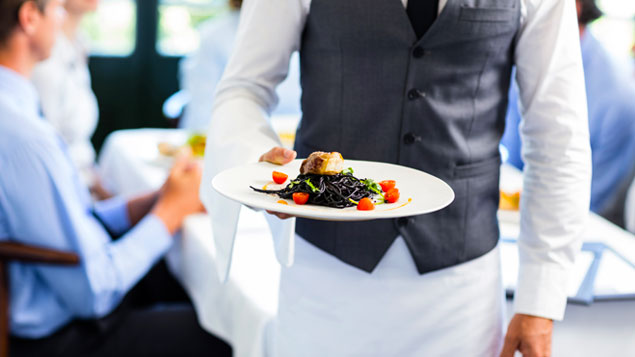 Three hotel staff who were dismissed shortly after their contracts of employment began have successfully argued that they should have received a statement of employment rights, despite one worker being in their role for only six weeks.
The Employment Appeal Tribunal (EAT) ruled that the waiting staff, who were employed at the Maritime Hotel in Portland, Dorset, for differing periods of time, should all have received a "section one" statement of their employment terms and conditions.
Employment terms statements
Staff employed for a month or more are entitled to the statement, but an organisation does not need to provide it until their employment reaches the two month mark.
The staff, who began working at the hotel on different dates from 21 April 2016, were all dismissed on 7 July 2016 after objecting to "persistent" shortfalls in their wages and falsification of their wage slips.
As well as losing their jobs, they were asked to vacate the hotel rooms they were living in and had to return to Poland, their home country, as they had nowhere else to go.
They took their case for failure to provide a statement of terms and conditions and direct race discrimination to an employment tribunal in 2017, which ruled that two of the claimants, Miss Stefanko and Mr Jonik, were entitled to an award of four weeks' basic pay as they had not received the statement after two months in their roles.
But the tribunal found the third claimant, Miss Woronowicz, was not entitled to the statement as she had only been employed at the hotel for six weeks.
The direct race discrimination claim was also dismissed by the tribunal because it found no evidence to suggest a hypothetical comparator of another nationality would have been treated more favourably if the same situation arose.
The staff complained that the hotel's manager and co-owner swore and used "racially tainted language" when dismissing them, telling them that they should go back to Poland. He also mimicked Mr Jonik's Polish accent.
Appeal hearing
Following an appeal hearing in September last year, the EAT found the tribunal had erred in finding Miss Woronowicz was not entitled to the terms and conditions statement, stating that "the obligation to provide the statement continues for employees with one month or more service, whether or not the employment relationship is ended in its second month".
The tribunal had also "misapplied the burden of proof" when finding the staff were not directly discriminated against because of their race and had not properly explained why it came to this conclusion.
The EAT referred the case to another tribunal to decide whether Miss Woronowicz should receive two or four weeks' pay for not receiving a statement of employment rights. The workers' race discrimination claim will also be heard again.
All workers, including agency staff and those on zero-hours contracts, will be entitled to a statement of their rights from the first day in the role under measures revealed by the government last month.