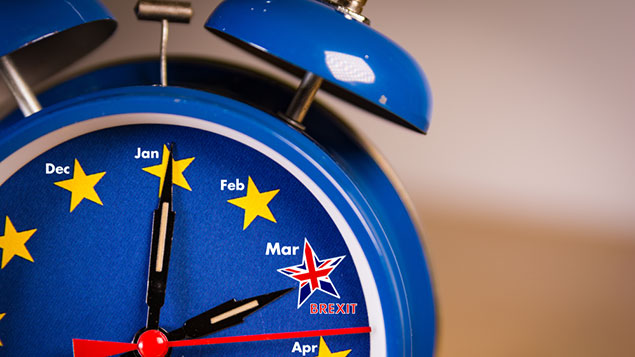 The number of business-related laws passed in 2018 fell by 27%, according to research by Thomson Reuters. With civil service resources so focused on Brexit, how has the UK's departure from the EU affected employment law? Elanne Pimstone and Charlotte Brady explain.
New research from Thomson Reuters shows that a significant proportion of legislative documents and amendments published in 2018 were in relation to Brexit.
This is likely to be one contributory factor in the reduction in other legislation published in 2018.
There was a 27% fall in the number of business-related laws passed in the UK in 2018 (788 last year, compared to 1,080 the year before) and a 39% fall since the year of the Brexit referendum in 2016/17.
In addition to the thousands of amendments needed to make UK law clear post-Brexit, there are potentially thousands of EU legislative regulations which are being reviewed and amended by the government before being incorporated into UK law.
To manage this increased workload, parliamentary and civil service time has been focused on Brexit, leaving less time available to bring forward some of the much-anticipated changes to employment legislation.
Good Work Plan
The Good Work Plan published at the end of 2018 illustrates this well. It details commitments to enact several of the Taylor review's recommendations describing itself as the "biggest package of workplace reforms for over 20 years."
However, the government has not yet made any firm commitments regarding reform of employment status (undeniably the most significant proposal from the Taylor review under consideration) and we are still awaiting the government's response to the consultation which closed last June.
In addition, there is currently no specific time frame for a number of the measures proposed in the Good Work Plan.
These include the proposal to legislate to extend the length of the gap in employment necessary to break continuity from one week to four weeks and the proposal to introduce a right to request a more predictable and stable contract after 26 weeks' service for zero hours workers.
In the Good Work Plan the government also reiterated its intention to introduce legislation to prevent employers from deducting tips meant for workers. However, no concrete proposals have been published yet.
Public sector payments and parental leave
The government first announced in 2015 that it was considering the introduction of a repayment obligation for public sector exit payments in certain circumstances as well as a cap on such payments.
However, despite consulting on the proposed measures and publishing draft legislation, the proposals appear to have stalled.
Similarly, in 2016 the government announced plans to extend shared parental leave and pay to working grandparents by 2018.
A consultation which was to include proposals for streamlining shared parental pay and leave was expected in May 2016.
However, in June 2016 the government announced that the consultation would be delayed until after the referendum. There has been no development on grandparental leave to date.
It has been reported that significant numbers of civil servants have been redeployed to work on Brexit.
This coupled with the pressure on parliamentary time in the face of a looming "No Deal" has undoubtedly caused delays to the implementation of employment law reforms.
Such delays will affect some businesses more than others but most will agree that a clearer view on when the Government will manage to address these reforms is more preferable than endless delays and uncertainty.
As with most things Brexit-related, it looks like a case of wait and see.