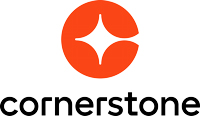 Should internal talent mobility be a priority for HR teams as labour shortages persist? In this exclusive interview with Personnel Today, Rich Davey, Cornerstone OnDemand's regional director for account management in the UK and Ireland, explains why organisations should look inward to fill skills gaps – not only to meet business needs but also to promote fulfilling careers for employees. 
Rich, who has 20 years' experience in talent management, says that talent mobility involves making sure the "right people are in the right roles, at the right time", which is becoming increasingly important for reducing attrition, driving engagement, and ensuring an organisation can weather current economic challenges.
This is especially important in the hospitality sector and in seasonal work, where retention can be an issue. He says organisations need to offer workers a career, rather than a job, which requires an understanding of the skills employees possess and how these can be transferred into other roles across the business.
"Having more skills and working in different roles gives you a more rounded career," he says. "By having that [employees] come back, because they feel the organisation they're working for is invested in their future."
To help facilitate this, Cornerstone has created a talent experience platform that organisations can use to offer personalised career development to their staff. The platform helps both HR and individuals understand the skills gaps they have, and recommends how they can develop their capabilities to meet their career goals.
Employees are given visibility of what is required to reach their desired role, as the platform tells them how their skill set compares with that of other roles within the organisation. This information can be used to inform their development path.
"The outcome is that you can start to move across the organisation," Rich says. "And the key thing is that you have control of that as an individual."
Watch the full interview above to find out how HR can facilitate internal talent mobility and some of the challenges organisations encounter.