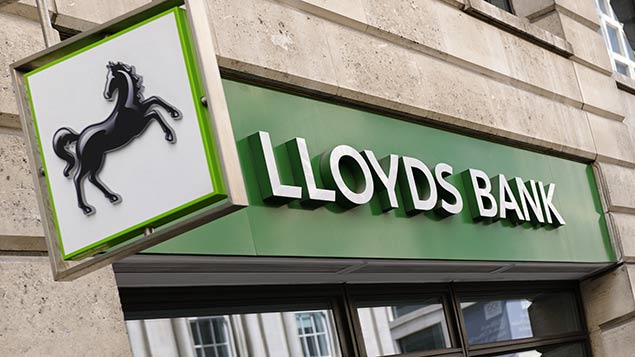 On Time to Talk Day (February 7), which encourages everybody to have a conversation about mental health, Jen Tippin and Fiona Cannon highlight how Lloyds Banking Group is helping to improve the resilience of its workforce and get staff to open up about their concerns.
Although the taboo surrounding mental health is beginning to dissipate across wider society, the workplace is still an area where conditions like stress, anxiety and depression remain an issue.
With around one in four people in England experiencing a mental health problem each year, it's no surprise that this is having an effect on productivity and workplace culture. But at Lloyds Banking Group, we've been working hard to help break down some of the barriers that keep our people from talking about their mental health and seeking help when they need it most.
When an employee breaks a leg or suffers an infection, instinctively we know how to respond. Our approach is to deal with mental health in the same way"
Our CEO António Horta-Osório has helped raise awareness on lifting the lid on stigma around mental health in the workplace, the City and, particularly, within the bank.
As with our physical health, it is possible for anyone to experience periods of mental ill-health when immediate treatment will be needed, or we run the risk of developing long-term conditions that will need continuing support. At Lloyds, we aim to support our people with this as much as possible.
When an employee breaks a leg or suffers an infection, instinctively we know how to respond. Our approach is to deal with mental health in the same way. With a culture of the right support, and appropriate time away from work in some instances, an employee can return to work with confidence.
In the workplace, mental health can be a taboo subject, but we are taking action to promote healthy wellbeing. We are breaking down the stigmas associated with mental health issues and helping our employees to recognise the signs and feel confident and equipped to support colleagues, customers and each other.
Opening up the conversation
The action we have taken in recent years has been based on talking to staff. We still have a great deal to do, but so far our efforts have led to real, measurable progress. The more we can encourage open, honest conversations on the topic, the better.
We share our personal experiences and our culture is based on mutual support. Starting in 2016, our colleagues published stories on our internal website where they shared their own experience with mental health. This was a powerful step for many, enabling them to talk openly about their experiences without fear of judgment.
We also ask all staff to complete a survey on a range of issues once a year. Last year we added four new measures aimed at how people feel about their wellbeing. Since 2014, the number of people who feel able to declare their mental health condition in our survey has doubled. We believe this is evidence of people feeling more comfortable to be open about these subjects.
Colleagues with mental health conditions are also feeling more engaged and this is reflected in our engagement scores over the last few years.
We also developed a "Time to Talk" day in 2017 where we recorded 23,000 mental health conversations including a talk to all branch colleagues as part of their weekly team talk.
In addition, calls to our employee assistance programme on mental health-related issues have increased, due to our open culture of talking about mental health and seeking support when needed.
Developing resilience
Resilience is an important area of focus. Partnering with the Insights Network, we have developed the Optimal Resilience Leadership Programme (ORLP) which last year was rolled out to 400 leaders, beginning with our executive committee.
The programme uses evidence-based clinical neuroscience tools and methods, taking a comprehensive and holistic approach including biological, psychological and physiological dimensions. It involves workshops on key themes relating to personal, mental and physical wellbeing diagnostics to help leaders understand their own physical and mental profile as well as how they lead under pressure.
The success of the programme has resulted in further learning and course content being created for the wider group, leaders and colleagues alike. We are in the process of rolling this out to a further 1,800 colleagues.
In February 2018 we made an additional programme available for leaders and line managers called "The Resilient Leader" course. Over 4,000 colleagues have already registered to attend the course which helps leaders to build mental, physical and emotional resilience for themselves and their teams. The course is based on the book Resilience by Dr Carole Pemberton and received very strong feedback from those that attended, with nine out of 10 colleagues recommending the course to others.
The Resilient Leader course helps colleagues recognise potentially stressful habits, including sending emails late at night or at the weekend and recognise they have the power to take ownership and prevent it. Essentially, it gives leaders the authority and power to change.
It also gives them the confidence to have open conversations with their team. For example, a colleague or leader may send emails in the evening because that's right for them – taking an agile working approach may allow them to leave early and log on later on in the day. The course helps them be open with their team to say: "I choose to work this way but I don't expect you to do the same or to read or respond to the emails I send at the time I send them".
Addressing industry-wide culture
Our staff are encouraged to talk about potentially stressful behaviours that they have become accustomed to in the wider industry. This includes teams feeling they cannot be open about their working hours or locations. It helps people be confident to tell people that; for example, they are leaving early or starting late or will be working from home and or another location, which is something we actively encourage at Lloyds.
We encourage behaviours that support a healthy work-life balance such as taking regular time away from their desks to plan and think or grab a tea or coffee. Ultimately, the Resilient Leader course looks at where colleagues' energy comes from and how they manage themselves and their work.
Creating parity of esteem
In addition to this we offer colleagues a comprehensive range of health-related benefits and options, including private medical benefit through Bupa that covers our colleagues for up to £50,000 per year for mental health, taking the cover for mental health to be equal to physical health and creating parity of esteem.
Our employee assistance programme provides colleagues with access to counseling, cognitive behavioral therapy sessions and workplace adjustments which offers them support for mental as well as physical health conditions.
Internally, we have also raised awareness through initiatives such as "Mental Health and Wellbeing awareness week" which included a social media competition "Me on a Good Day" where people share tips on staying healthy. This continues to be a live conversation today and over 2,000 of our colleagues shared entries.
Addressing stigma
We are immensely proud of our charity partnership with Mental Health UK, particularly of our work to tackle the stigma associated with mental health issues. Leveraging our relationship with them, we have also undertaken several internal campaigns to raise awareness of and discussions about mental health among colleagues. Continued profiling of people's stories through our internal channels is helping create an atmosphere where colleagues feel more comfortable and open to talking about the challenges that they are facing.
Our partnership with Mental Health UK has so far raised over £8 million to support people living with mental health conditions, inspired and supported by our people. Through our partnership, we have trained approximately 40,000 Lloyds Banking Group colleagues on mental health, helping them to promote wellbeing in the workplace.
With our support, Mental Health UK was able to build and launch their unique Mental Health and Money Advice service to help people who are struggling with mental health and money problems – the first of its kind in the UK. Since launching, over 1,000 people have benefited from specialist telephone support, saving each person an average of £1,000 worth of debt. Two-hundred thousand more have made use of the many resources online.
Lloyds Banking Group has extended its partnership with Mental Health UK for an additional year and in 2019 the focus will be on supporting young people with mental health challenges. The new programme is a collaboration between 500 young people, 100 teachers and Mental Health UK and will aim to reach over 100,000 young people in schools across Britain. The scheme aims to prevent long-term mental health challenges in later years, developing practical resources to provide the skills needed for staying mentally healthy.
Since the beginning of our partnership with Mental Health UK, we have involved our colleagues in the decision process of our charity initiatives which has increased awareness and education on mental health.
With the right support, it is possible for employees to experience poor mental health at times, or live with an on-going mental health condition, and still succeed and thrive at work.
We aim to be a great company to work for and as such our colleagues should feel valued, inspired and empowered in an inclusive business. We can only achieve our strategic goals if we continue building the best team.