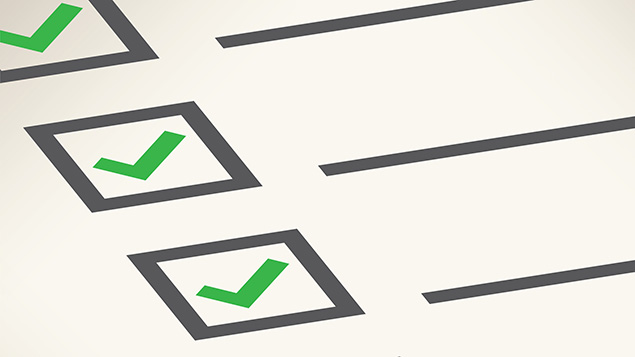 Jobs-to-be-Done theory focuses on the end goal rather than the process of getting there. But too often, HR professionals get bogged down in process, argues Stuart Hearn, CEO of Clear Review.
You may be familiar with 'Jobs-to-be-Done' (JTBD) – a theory that focuses on the end goal of getting a job done rather than the process or product you might use to get that job done.
As Harvard Business School professor Theodore Levitt once said: "People do not want a quarter-inch drill, they want a quarter-inch hole."
One of the most constructive elements of JTBD is the fact that it encourages people to focus on the purpose and end goal of what they are looking to achieve. For example, you don't put the kettle on to boil water: you put it on to make tea.
In this sense, JTBD theory is very applicable to performance management – a facet of HR whereby 'process' can often overshadow 'purpose'.
The annual appraisal is perhaps the best example of this, with many HR professionals fully aware of its tick-box and futile nature, but yet unable – or perhaps even fearful – of moving away from its long-ingrained and familiar confines.
Today, many HR professionals are adopting JTBD thinking in order to achieve better performance outcomes. For those who have not come across it before, here are a few questions to ask yourself and test how 'purpose-proof' your strategy is.
Are you focused on performance improvements?
Are you truly focused on the improvements you're trying to get out of employees, or do you get caught up in the minutiae of the processes and data collation that has surrounded performance management for decades?
If you can't help but admit that the latter is true, it's time to lift purpose to the forefront of your mind and keep it there at all times.
Ask yourself: what are the big picture goals, and how do you specifically want employees to contribute at every level? If you can communicate this well to employees, you're also likely to trigger key drivers for intrinsic motivation as they better understand how their work contributes to the achievement of wider company goals.
If your workforce is struggling to understand the real benefits of JTBD, try explaining it in terms of the types of behaviours and outcomes that the theory can encourage. For example:
Once or twice a year extensive paperwork versus regular and meaningful performance conversations that drive defined purpose.
Annual objectives that soon become irrelevant, versus clear, flexible and relevant goals.
Issues saved up for appraisal meetings, versus issues tackled as they arise to foster a continuous stream of outcomes.
Occasional feedback versus regular feedback and recognition.
Are you ready to apply user-first thinking?
It's critical that a purpose-based strategy resonates with everyone across the company, from managers to the employees themselves.
Why? If JTBD is perceived simply as a ploy by HR people to 'get' their outcomes, it will become less effective in the long run.
Corporate learning guru Josh Bersin from Bersin by Deloitte describes this as being 'in the flow of work', rather than 'trying to get people to do stuff'. This means building tools that naturally fit into their workflows, empowering them to do great things and achieving the outcome that is best for the company.
It's also referred to as 'user-first thinking,' and if you can apply it so that it makes sense at every level of your workforce, you'll have a much easier job on your hands.
Do your practices go against JTBD?
Ratings, for example, can in many instances be seen as anti-JTBD. They were created as part of traditional appraisals in order to understand and identify both good and bad performers, and how much these people should be paid as a result.
This link to pay often has the adverse effect of people reverse engineering ratings numbers, and simply making it a purpose to say or do what it takes to achieve a pay increase, rather than actually focusing on the value and purpose of the tasks they do – and critically, how these contribute to overall company achievements.
Not surprisingly, many organisations have abandoned ratings because they can often be inaccurate, inefficient, subjective and unclear. So ask yourself: do you have other such practices in place that may be interfering with purpose?
Are you looking at the bigger picture?
As with anti-JTBD practices, it is also worth looking at the bigger HR picture and determining whether you are making employees' lives easier. Do you add structure when it will help, and not just complexity for complexity's sake?
In trying to prove value, HR can often get caught up in creating overly detailed policies, or too many questions in an engagement survey.
In purpose-proofing your strategy, look to strip away excess, and focus on using data insights derived from how jobs are done. This will help you to improve and streamline processes so that your organisation can focus on results.