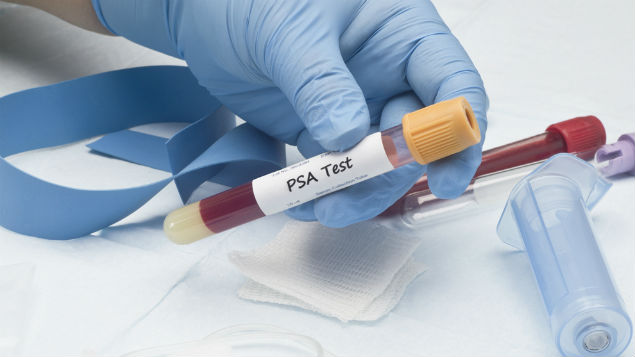 Cancer screening in the workplace can lead to early diagnosis and reduce the need for long-term treatments. But employers need to be aware of some potential problems with screening and possible practical alternatives, says Dr Nick Summerton.
Given the likelihood of getting cancer – now a 50/50 chance for people living in the UK, according to charity Cancer Research UK – and the degree of threat to health, it is perhaps natural to see regular screening for everyone as the ideal. Early detection will save lives and reduce the need for intense or long-term treatments. But, for staff under 40, it is not so straightforward and OH advisers need to be aware of the potential problems involved in screening and practical alternatives that can be considered.
False positives
One of the risks of cancer screening comes from "false positives"; test results can flag up that a condition is there when it is not. For example, only one in four men with an abnormal prostate-specific antigen (PSA) result (a blood test that measures the amount of PSA in the blood) will turn out to have prostate cancer.
The complexity of the human body means that the accuracy of some types of test data cannot be guaranteed. There has to be certainty around a cancer diagnosis, because of the resulting anxiety, which is often life-changing in terms of its effect on people's outlook and attitudes. In this context, false positives are a major problem, and, on balance, given the lower likelihood of having the disease, they are not worth the risk.
That does not, however, mean that only providing support for the over-40s population is necessary. Cancer awareness itself is important and a useful approach for the under-40s is to carry out a general risk assessment, to encourage individuals to be conscious of a potential future need for specific forms of screening and to look at any lifestyle issues that might be relevant.
Investigations would typically look at family history (for bowel, ovarian or prostate cancers in particular), the individual's personal medical history, as well as lifestyle factors (smoking, weight, exercise, diet and alcohol) and symptoms.
There are medical problems that will raise levels of risk of contracting cancer at some point, and tests which can be used to spot them. For example, coeliac (an intolerance to gluten), Crohn's disease (an inflammatory bowel disease) and H Pylori infection can all increase the risks for developing cancers of the digestive system.
Tests are available that look for biomarkers, such as a calprotectin test (a stool test for inflammatory bowel disease), which is a test recommended by the National Institute for Health and Care Excellence, and amylase, which checks for certain pancreatic disorders.
It is also important that health professionals do not impose their own views on results data; people should always have the chance to consider their own feelings and values, and question whether or not they believe a further test is needed.
It is more straightforward for the over-40s, where standard assessments can be used to pick up cancers at an early stage. The issue here is availability and accessibility, with many tests being limited to narrow age bands. The NHS currently offers active screening for three of the six most common forms of cancer (breast, cervical and bowel cancers), but there is no standard service for lung, skin, prostate, pancreas or ovarian cancers, and this is where employers can add value by exploring how they can provide support to fill the gaps.
Despite the figures on survival rates – higher than ever before in England and still improving – there continues to be a mistaken belief that a cancer diagnosis is an "end", that staff will be leaving with little prospect of a return to working. There can even be a stigma around people with cancer, as if the disease is in some way infectious.
Long-term problems
OH advisers need to think about cancer more in terms of a chronic illness, like diabetes or a heart condition. It is a long-term problem that employers and employees alike will need to learn to accommodate, to provide some adaptations to workplaces and facilities (such as providing the space and confidentiality for private calls, consultations or dealing with some of the consequences of treatments), be understanding of the need for time off for appointments and provide support for monitoring.
In particular, there is a growing appreciation of the psychological consequences of cancer survival, including: ongoing anxiety over the risks of cancer returning; a loss of self-esteem; sometimes a radical shift in values; and attitudes to the workplace and job roles.
In the ongoing battle with cancer, OH advisers can make a difference by encouraging the most appropriate early intervention, whether that is raising awareness, risk assessment or enabling specific screenings. The sooner a cancer is identified, the less aggressive the disease will be, and the less time that will be needed away from work. They should also ensure that they treat people with cancer the same as any other employee.
A typical issue in the NHS is that cancer patients can have their other health needs neglected. If there are opportunities for health support or routine checks, like flu jabs, blood-pressure checks or fitness initiatives, they should be treated and involved exactly the same as people without cancer. Labels are often a problem with any condition, particularly so with cancer, when, in reality, general health and wellbeing is critical for recovery and long-term ability to live with the disease.