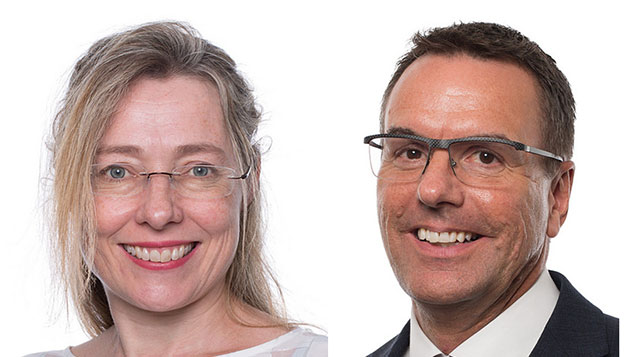 HR professionals make up seven of the entries in this year's Timewise Power 50 – a list of the UK's most powerful part-time workers.
A senior HR job share at the Bank of England, the head of creative diversity at Channel 4 and the CEO of the recruitment group that hires soldiers and officers for the British Army are included in the flexible working group's annual list of senior-level workers in part-time or job share roles.
Other HR professionals include Mandy Coalter, director of people at United Learning, who has a term-time only contract, and Rachel Rowland, director of internal communications and engagement at Dixons Carphone, who works a four-day week.
Those included on this year's power list cite a range of reasons for working part time beyond balancing childcare – often given as a key reason for working part time. Some are looking for better mental health, others are caring for relatives, and a few are taking the time to pursue other creative interests such as writing a book.
In their joint executive director of human resources role, Lea Paterson and Jonathan Curtiss both work three days a week for the Bank of England, leading a team of around 100 colleagues. Both sit on the executive committee and the role is the first job share at executive director level.
Angela Chan, head of creative diversity and special projects at Channel 4, works a four-day week for the broadcaster and uses the other day to balance work with her MBA studies and family life.
Timewise co-founder Karen Mattison, said the list was able to "shine a light on what's possible in the working world".
"What's clear this year, is that the so-called quiet revolution in the workplace has suddenly found its voice. The idea that part-time work is a 'nice to have' concession made for mums, has gone," she said.
With five generations all working alongside each other in the modern workplace, and working flexibly for all kinds of reasons, we are seeing a shift from individuals 'making it work somehow' to employers adjusting the structures and workings of their organisations to fit this societal shift."
In a survey published to accompany the list, Timewise also revealed that 60% of the British public think that working a four-day week could become the "new normal", and a third thought that this could happen in their lifetime.
Scientific research organisation the Wellcome Trust recently confirmed it is considering switching to a four-day week, and in September the TUC called for employers to make better use of technology so staff could enjoy a shorter working week.