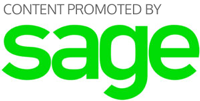 Almost two years since the pandemic began, organisations are still trying to navigate how best to implement hybrid working arrangements that balance business needs and employee preferences. Mai-Po Wan, an HR and payroll thought leader at Sage, tells Personnel Today what HR teams need to prioritise in order to develop truly agile organisations.
While the intention to create truly agile working arrangements is there, employers have not yet cracked an important conundrum: how can we work in a way that caters for the needs of employees at an individual level, but meets employers' productivity requirements?
Mai-Po Wan, Director of Product Marketing, HR & Payroll at Sage, says the pandemic has accelerated the need for employers to act on the organisational redesigns and improvements that they foresaw some years ago.
"Pre-pandemic, things like flexibility over working hours and location were considered a 'nice to have'. There was still a stigma around letting people work from home, for example," she says.
The pandemic has given employees space and time to figure out what their preferred way of working is at an individual level"
"But now a lot of this flexibility is essential to being an attractive employer and retaining staff in the war for talent.
"Employers need to recognise that one size doesn't fit all now. Typically, most people used to work in the same patterns – 9am to 5pm with an hour for lunch – but the pandemic has given employees space and time to figure out what their preferred way of working is at an individual level.
"For a successful hybrid workplace in the future, it's going to be necessary to offer as much flexibility as possible and to create a personalised experience."
Employers must now really think about how they can improve the ways they can manage employees and enable them to work, and consider evolving outdated processes and practices.
Myriad challenges
With a vast proportion of the workforce now spending some of their week working from home, it would be easy to assume that organisations have a handle on hybrid working.
However, Wan suggests that myriad challenges remain, including the introduction of new in-office working practices to reduce overheads, such as hot-desking; facilitating effective meetings that involve a combination of both remote and in-office workers; keeping colleagues connected and engaged with their teams; and tracking and managing the flow of assets and equipment that have been allocated to staff.
Technology can help employers navigate some of these challenges and help offer a personalised working experience for employees. For example, self-service tools could be used for booking desks and meeting rooms when employees want to visit the office, or make requests for IT equipment to enable them to work effectively at home. Having these systems in place will also give HR and managers more visibility over staff behaviours and needs.
Guiding principals
Wan says there are three guiding principles that HR teams should use to drive their decisions around what software and processes to put in place in the hybrid workplace:
The facilitation of frequent, cyclical, two-way communication between employees, managers and leaders
The recognition that one size does not fit all – what works for one individual might not be suitable for another
The ability to design more flexibility in how we enable people to work – from location to working hours.
Communication, visibility and collaboration
Another hybrid and flexible working challenge is having a lack of visibility over who is working and when, which can hamper collaboration. Wan suggests that, pre-pandemic, it was often felt that employees needed to be in the office to both demonstrate they were working and to connect with each other.
It's really important that managers go over and above to remain connected with their employees, but also ensure that their employees remain connected with each other"
Hybrid working has created a new requirement for firms to build trust and transparency between employees and their managers.
"Two-way, regular communication is extremely important. With people working in different places, at different times and in different ways, it's really important that managers go over and above to remain connected with their employees, but also ensure that their employees remain connected with each other," she says.
Software that enables employees to 'clock in and out' could give employers visibility over who is working and when, particularly where staff may be spread across different time zones or work on different days of the week. The clocking in/out feature within Sage HR can be integrated with Slack, so that teams can see who is online and available to collaborate with.
Mental and financial wellbeing
The pandemic has also put employees' mental health in the spotlight and HR teams now have a heightened awareness of how the blurring of work and home life can affect wellbeing.
With the cost of living in the UK on the rise and many employees taking a financial hit while on furlough in 2020 and 2021, financial wellbeing should be a priority.
Having a stable and accurate payroll process is vital to helping employees maintain good financial health.
"At the most fundamental level, paying your people accurately and on time has never been more important. Some people are living from payslip to payslip, so if they are not being paid what they're expecting, when they expect to be paid, that can spell a lot of trouble," says Wan.
At the most fundamental level, paying your people accurately and on time has never been more important"
Employers can also boost employees' financial resilience by introducing salary sacrifice benefits such as cycle to work schemes, which come at a low cost to organisations, or considering offering salary advance services to help employees access their wages early if they face an unexpected bill.
Wan says payroll and HR software integration is important – not only for reducing the administrative burden on payroll and HR teams, but also because it offers staff performance-related perks such as recognition bonuses or vouchers.
"You can capture recognition in the HR system which could then trigger a financial reward from payroll," explains Wan. "It becomes a very easy process for software to facilitate and if you can't do all of that in a single system it can become very manual and time-consuming."
Preparing for sudden changes
Organisations need to respond to situations effectively if sudden changes were to occur, such as an employee leaving an organisation suddenly, or an office being required to close if another lockdown was imposed.
A simple way of becoming more agile is implementing software that will assist with the delegation of responsibility, that will enable teams to easily switch on or off access to information or processes as appropriate.
Wan says: "You don't want to be relying on a single person in times of change or crisis. Traditionally in a more rigid organisation you'll have a single team manager who controls work tasks and there will be various lines of approvals things will have to go through. If employers can create more flexibility in approvals processes and encourage managers to delegate responsibility, you'll be able to respond if a situation changes quickly."
If there is one thing that can be learned from the pandemic, it is that organisations need to be more agile in how they respond to changing circumstances and employee preferences.
"Employers now have a unique opportunity to define what the new normal is, but they also need to think about how they can continue to navigate through changing circumstances," Wan says. "Not all HR processes and policies put in place during the pandemic will continue to be relevant – absence policies for self-isolation, for example – so these may need to be rethought."
To find out how you can use technology to support your employees, visit the Sage website.