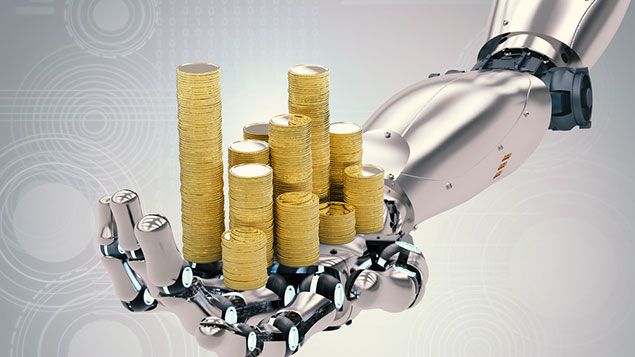 Minimum wage rises may lead to job losses as employers turn to automation to keep costs down. But so far the effects have been limited according to research by the London School of Economics.
The LSE's research, backed by the Low Pay Commission, found that a £1 increase in the minimum wage led to a relatively small loss of jobs for UK workers – a 0.58 percentage point decline in automatable jobs and a 0.34 percentage point decline in jobs that could be sent offshore.
The study looked at whether – given that minimum wage policies make production processes more expensive – there was greater potential for substituting that labour through automation.
Manufacturing jobs were most at risk, according to LSE's researchers, and the impact was worst among male, lower-skilled workers.
Comparing the findings with a recent study into the impact of automation in the US, it found the effects to be "modest and much smaller" here in the UK, however.
"Overall, the empirical analysis suggests that firms may re-assess their production processes following minimum wage increases, but so far substitution has been limited," the report said.
The study also concluded that some low-skilled jobs, such as delivery drivers and security guards, could be eliminated completely by automation. Other low-skilled jobs, such as social care and hairdressing, are likely to survive, the LSE said.
There would be "zero effect" on the share of employment available to highest skilled workers, the report stated, and there could even be positive impacts of automation where "individuals of the highest skill are hired as complements to the new technology or offshoring process".
It added: "These jobs lost to automation in the future will be met with the creation of new jobs that require an entirely different set of skills. We do not know if these will be in equal number to those lost. Just because all jobs lost have been replaced with new jobs in the past does not mean that this will continue to occur in the future."
LSE said that policy makers needed to play a role in monitoring trends in automation, and that they should give "due consideration as to how the rents earned by machines are distributed" in future.
Low Pay Commissioner Professor Sarah Brown said: "The research we commission is vital for our understanding of the effects of the minimum wage rates we recommend. Over the past 20 years our commissioned research has helped us to successfully fulfil our remit of raising pay for the lowest-paid without causing unemployment."