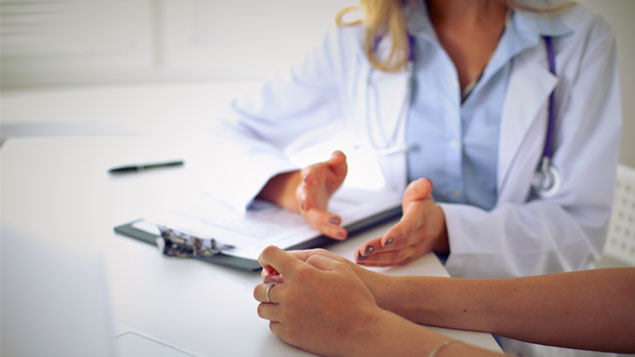 Employers have a vital role to play in helping the NHS deliver plans that it hopes will prevent around 85,000 premature deaths a year.  
In its Long Term Plan, published earlier this week, NHS England says mental health and musculoskeletal conditions are the main reason for sickness absence; both of which will receive increased investment from the health service.
However, improved access to occupational health is needed to help achieve this, it says. The NHS will lead the way in this regard by supporting trusts in allowing fast track access to occupational health services for staff.
Among other proposals, the NHS will invest at least £2.3 billion a year in mental health services by 2023/24 and provide help for two million more people suffering from anxiety, depression and other mental health issues over the next 10 years.
Through increasing access to its Individual Placement and Support (IPS) service, the it expects to find and retain employment for 35,000 more people with severe mental illness by 2023/24, bringing the number of people supported by the scheme to a total of 55,000 per year. IPS helps people with severe mental health conditions access suitable jobs and provides support to both the employer and employee.
Paul Farmer, chief executive of mental health charity Mind, said sustained investment in mental health services is needed to ensure that it is treated with the same priority as physical health.
"If delivered, this plan will make a difference to the lives of thousands of people with mental health problems," he said.
"Everyone now needs to work together to develop the workforce needed and to deliver these plans and to ensure the money reaches the frontline. Local decision makers need to develop their own plans and the proof of delivery will be in the experiences of people trying to access the services they need."
Musculoskeletal conditions, which are responsible for the loss of more than 30 million working days a year, will be tackled by increasing patient access to specialist first-contact practitioners.
Voluntary reporting of mental health issues
Despite its increased investment in these often work-related conditions, the NHS says that much of the responsibility for keeping employees well lies with their employer, and has published a framework to help organisations record and voluntarily report on disability, mental health and wellbeing. This, it says, should encourage employers to invest more in the wellbeing of their workforce.
"Stable employment is a major factor in maintaining good mental health, and is an important outcome for recovery for people with a mental health problem," the NHS says in its plan.
"For people being supported by secondary mental health services, there is a 65% employment gap compared with the general population. And people with mental health problems are also often over-represented in high-turnover, low-pay and often part-time or temporary work."
While the proposals have been welcomed by many, the Health Foundation think-tank suggested that staff shortages and growing pressure on the NHS will make delivery of the plan "extremely tough".
"The big challenge ahead is now to make it happen. The NHS is already short of 100,000 doctors, nurses and other staff," chief executive Dr Jennifer Dixon said.
"While there are initiatives in the plan to build the workforce, they need to be matched with action from central government to secure training budgets and a supportive migration policy to allow international recruitment that is vital to staffing the NHS. Front-line staff will need to be given the right support to deliver improvements in care."