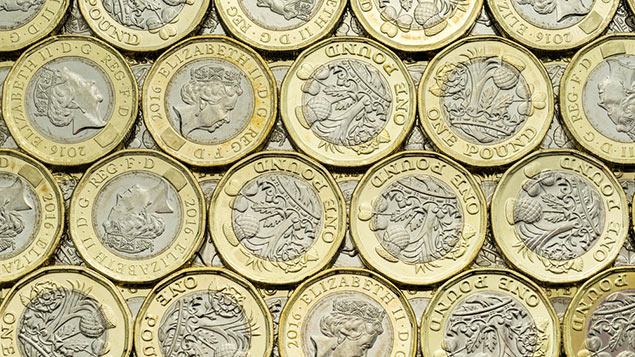 Many UK workers are falling below the poverty line and Brexit uncertainty may be making matters worse. Steve Herbert believes HR professionals need to acknowledge the problem and provide appropriate support to employees. 
The UK is the fifth largest economy in the world. It is also currently experiencing a record high level of employment and very low levels of unemployment. Yet despite these significant achievements it is undeniable that there is a growing poverty issue across the country.
The evidence is there for all to see. Look around any city centre and you will see an increasing number of rough sleepers. Search online for "food banks" and you will find that the number of these charitable institutions has risen from 29 at the height of the financial crisis, to around 2,000 today.
The above are just some of the clear indicators of a poverty problem in the UK. Yet readers of this article might be forgiven for thinking that this is not an issue for employers. After all, poverty is something that only impacts those individuals and families without an income doesn't it?
The reality is that in virtually every organisation – even ones with higher than average salary payments – there may well be at least some employees living well below the poverty line"
In-work poverty
The truth is sadly very different from the perception. Yes, people are working and indeed want to work, but that doesn't always equate to not being in poverty. A November 2018 United Nations report by Prof Philip Alston found:
60% of those in poverty in the UK are in families where someone works
8 million people are in poverty even though all adults in that family work full-time
Families with two parents working full-time at the national minimum wage are still 11% short of the income needed to raise a child.
And figures from the Joseph Rowntree Foundation (JRF) are even more alarming, with the charity recently concluding: "In-work poverty has been rising even faster than employment, with nearly all of the increase among working parents. There are now four million workers in poverty, around one in eight in the economy."
These figures should act as a wake-up call for employers. The reality is that in virtually every organisation – even ones with higher than average salary payments – there may well be at least some employees living well below the poverty line.
Causes of poverty
A major factor in the rise of worker poverty is almost certainly changes to in-work state benefit payments. These payments were designed to "top up" salaries that were too low, thus keeping more people working and paying some taxes, rather than unemployed and paying nothing.
Reward, compensation and benefits opportunities

Browse all comp and benefits jobs
Indeed this system became so successful that it became the norm for large sections of the working population to rely on in-work state benefits to supplement their wages. So when the government took steps to limit or change such payments it invariably led to financial challenges for many workers.
To partially counteract these new restrictions the then chancellor George Osborne introduced an extension of the national minimum wage regulations which began in 2016. This new minimum salary level for those aged 25 and over – the national living wage (NLW) – effectively lessens the reliance of the employee on in-work state benefits.
In principle this plan sounded both sensible and acceptable, yet the reality, as discussed in the JRF's Minimum Income Standard report and demonstrated by the higher "real" Living Wage, is that the level of the NLW still falls short of the amount needed by many working families to achieve an acceptable standard of living.
What about Brexit?
The financial future for the low paid looks ever more precarious as we enter 2019. The value of the pound has recently dropped again, and may yet sink further depending on the outcome of Brexit. This matters, as imported groceries (on which the UK is heavily dependent) are likely to cost more as a result.
And the outcome of a no-deal Brexit also appears in Prof Alston's report, with the following: "…anyone concerned with poverty in the UK has reasons to be very deeply concerned… the most vulnerable and disadvantaged members of society who will be least able to cope and will take the biggest hit."
Many – perhaps most – organisations employ at least some workers who are really struggling to cope financially.  It is generally accepted that such financial pressures and distractions are bad news for employee engagement, health (particularly mental wellbeing) and absence levels.
Any or all of the above factors are also, by extension, likely to be damaging to the employer's overall output and productivity. It is very much in the employer's interest to do what they can to tackle these issues by supporting employees appropriately.
The glib answer would be for employers to increase wages for all employees, and in particular those on relatively low income levels. That solution is of course the most desirable outcome for workers, but for most organisations would represent a significant monetary impact that few companies would be able, or want, to deliver at a time of such great economic uncertainty.  So, at least in the short term, HR professionals will have to look for more inventive solutions to this issue.
So if salary adjustment is not an option, then logically other components of the compensation package should be reviewed instead. For most employers this review should encompass the employee benefits offering to ensure that the various facets are fully understood and/or utilised. So which tools can assist those under financial pressure the best?
Employee assistance plans (EAPs)
The humble – and often remarkably cheap – EAP is now seen as a useful cornerstone of many benefit offerings, but is sometimes under-promoted and underused. This should be revisited by employers as a key component of many EAPs is independent debt management support. It goes without saying that such a service can be of immense value to those employees struggling financially.
If salary adjustment is not an option, then logically other components of the compensation package should be reviewed instead"
EAPs also often include counselling services as standard. Again, a particularly useful tool for those employees who may be feeling genuinely stressed as a result of debt pressures. So revisit the EAP with the aim of making workers aware of the support on offer and, crucially, how to access it.
Staff discounts and duplication of cover
HR professionals should also review the employee benefits offering to see what practical cost savings can be better promoted to employees.
Many employers offer employee discount schemes – be they centrally negotiated discounts or just locally agreed deals for workers – which can genuinely help the employee's salary go that bit further. But as with other elements of the employee benefits offering, this will only help workers if they know about the potential savings and can easily access them.
And don't forget that often employees are covered for benefits (for instance life assurance) by their employer which duplicates cover they hold and pay for personally. While every case should be carefully considered on individual circumstances, it is possible that some seriously financially stressed employees might want to cease their personal cover to redirect their premiums to other spending priorities. Employers encouraging this approach might also want to provide (and possibly even fund) expert advice to the employee so that any pitfalls of such an approach are fully understood.
Financial education
Last – but certainly not least – it's worth also keeping in mind that very few of the UK's working population has ever received any formal financial education. Providing such a service is a very low cost solution which will help demystify financial issues for employees at all levels, while also giving some practical hints and tips to help workers save on everyday costs.
All the evidence suggests that in-work poverty is now a genuine problem in the UK, and by extension for employers also. It is also possible that Brexit uncertainties may make this bad situation even worse in the short-term. So it appears that now is the moment for HR professionals in all sectors to ensure that employees are well supported when it comes to personal financial matters.