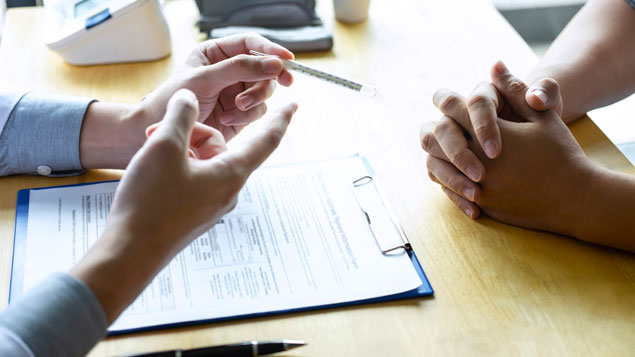 The government should offer specific support and incentives for small businesses to increase occupational health access for the 16 million workers they employ, a report has urged.
According to the Federation of Small Businesses (FSB), swathes of the workforce do not have access to OH services because they work for an organisation that does not offer it, either internally or through an external source.
Only around a tenth (13%) of the workforce can access an OH physician, it suggests, while Department for Work and Pensions research indicates only 38% of workers have access to OH services.
Two-fifths of small organisations polled by the FSB for its report – Small business, big heart – said they did not know enough about occupational health. Many said information on workplace health, specifically OH, was inaccessible, while some claimed they did not know where to go to find out more about OH. Many relied on the NHS as their only source of workplace health information.
The report finds that OH knowledge and provision in small organisations varies by the sector they are in. It says: "In some sectors, OH tends to be built into the day-to-day activities of businesses, especially in sectors such as social care and health and safety. In other small business sectors – manufacturing, retail and professional, scientific and technical activities – occupational health support is less likely to be routinely offered to staff."
It suggests the current model of OH provision does not meet the needs of employers or individuals and this is compounded by the decline in the number of professionals involved in workplace health. It cites General Medical Council research that found public health and occupational medicine specialists both declined by around a fifth between 2012 and 2018.
The report calls on the government to:
explore the potential for tax breaks to incentivise OH uptake within small firms;
improve awareness and knowledge about OH at both a local and national level;
improve access to OH through supply chain pilots – for example, incentivising larger companies to provide OH access to smaller organisations within their supply chains; and
provide dedicated funding for an OH pilot for the self-employed, as well as improved access to cash flow for self-employed workers during a period of ill-health.
FSB national chairman Mike Cherry said: "Small business owners are keen to provide support when staff are suffering from ill health. They need help to make that possible though.
"If you're a micro business and a member of your team is away for a long stretch, that can cause a lot of financial pressure."
Access to OH services can also been a problem within the NHS. Last week the final report from the NHS Staff and Learners' Mental Wellbeing Commission found that many NHS staff see OH as a back-office function that has been subjected to significant budget cuts.