ON-DEMAND – recorded Tuesday 8 March 2022
Organisations are gradually waking up to the impact the menopause and other female health and wellbeing concerns have on women's careers, but there is still work to be done to stop them from falling out of work.
Employers risk losing a wealth of talent and experience: three in five (62%) women say their menopause symptoms affected their work, and one in four menopausal women have considered leaving work due to their symptoms.
This often coincides with the moment they have finally reached the senior rungs of the career ladder. Not only does this have an impact on an organisation's gender pay gap and the diversity of thinking among senior leadership teams, but it also has wider societal effects – contributing to the gender pension gap, and women's ability to contribute to economic success in midlife.
Taking place on International Women's Day, this Personnel Today webinar in association with Peppy discusses how employers can support their female talent to bridge the gap of women in leadership positions.
Key takeaways for HR include:
The factors that hinder women's career progression and retention
The unseen bias and authority gap between men and women that often persists
How to create a diverse and inclusive workplace culture through the wellbeing support you offer
Ways you can attract junior talent, and retain senior female talent.
Personnel Today's HR and wellbeing editor Ashleigh Webber is joined by broadcaster, author and gender equality and D&I advocate Mary Ann Siegart; Peppy's co-founder and co-CEO Max Landry; and Peppy's director of menopause services Kathy Abernethy, for a panel discussion exploring how organisations can support and empower women throughout their entire careers.
This free-to-attend 60-minute webinar took place on Tuesday 8 March 2022 and included an opportunity for the audience to ask questions.
About our speakers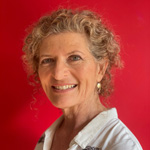 Mary Ann Sieghart is a broadcaster, journalist and author of the bestselling book 'The Authority Gap', which looks at how we still don't take women as seriously as men, and what we can do about it. She is a former presenter of Newshour – the BBC World Service's flagship news and current affairs programme – and continues to work as a regular broadcaster, appearing on BBC Question Time, Any Questions, Newsnight, and Woman's Hour. Mary Ann is a visiting professor at King's College London and currently sits on the boards of the Scott Trust, the Merchants Trust and Pantheon International. She also chaired the Social Market Foundation think tank for 10 years.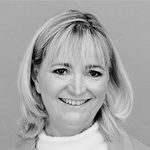 Kathy Abernethy is director of menopause services at Peppy. She is a founding member, trustee and past chair of the British Menopause Society (BMS). As a registered BMS menopause specialist with a Masters in Community Gynaecology and Reproductive Healthcare, Kathy leads an award-winning NHS London menopause service and has a private menopause clinic in South West London. Kathy raises awareness of the impact of menopause and connects people to personalised, expert-led menopause support.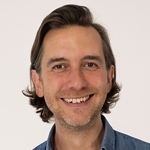 Max Landry is co-founder and co-CEO of digital health platform, Peppy. Before launching Peppy in 2018, he co-founded and served as chief executive of The Conversation and prior to that he was managing director of Paperstone, one of the first online suppliers of office products. Max is driven by his ambition to make personalised, expert-led health support available to everyone, regardless of job role or salary.