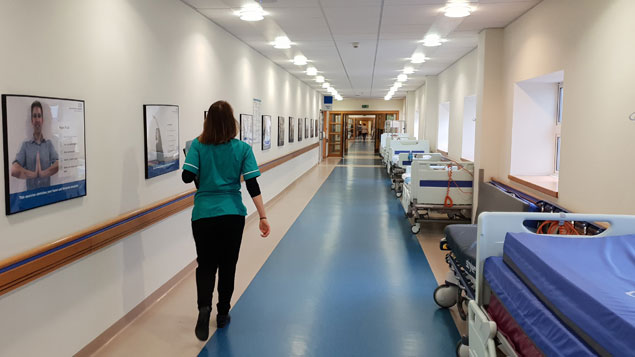 The NHS needs to make more investment in its current workforce rather than creating new roles if it is to reverse staff shortages and the rate of staff attrition, according to a report.
Problems with retention are more prominent in some areas of the NHS than others, which is exacerbating the pressure felt in some functions, research from the Health Foundation found. In community trusts, for example, an average of one in five staff left their role in 2017/18.
Staff stability across NHS England decreased substantially between 2010/11 and 2017/18, with the median stability index (a measure of the percentage of staff in a trust at the beginning of a year who remain in their role at the end of the year) falling from 89% to 85%.
North-central and east London was found to be the least stable region in 2017/18 with a stability index of 81% – meaning almost one in five NHS staff in the region left their post that year.
The stability rate was also low in other areas of London and the South East, which the report suggests could reflect a workforce that is younger, more international and is more likely to change jobs, as well as the higher number of vacancies and use of temporary staff.
Although the number of full-time equivalent roles across the NHS has increased by 1.8% since July 2017, there are still more than 90,000 vacancies each quarter. The problem is particularly stark among nursing and midwifery posts, of which 41,000 have not been filled – around one in 10.
While the report notes that the NHS could boost staff numbers through international recruitment – though it warns that the measures outlined in the government's immigration white paper are "not enough to address the urgent NHS staff shortages" – it claims the number of vacancies could be reduced by addressing some of the reasons why existing staff leave the health service.
Work-life balance is cited as the main push-factor, with more than two and a half times as many people leaving for this reason in 2018/19 than in 2011/12. Stress and dissatisfaction were also commonly reported by leavers.
The report says that for the NHS's workforce policy and planning system to be truly effective it must "focus more on productivity and investment in the current workforce rather than on new roles (unless there is significantly more central support for scale-up)".
"We note with hope and expectation that the NHS Long Term Plan may be the catalyst for improvements in funding for the NHS workforce, and for improvements in workforce planning and policy functions," it states. "But beyond any specific policy measures, the underlying fault lines in the overall approach to workforce policy and planning need to be addressed."