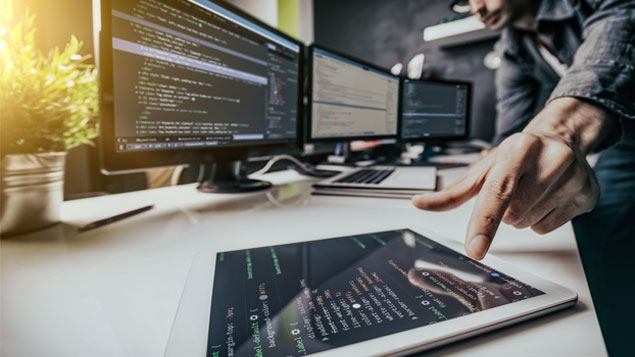 Digital transformation in many organisations is being held back because of a failure to develop employee skills and an over-reliance on technology.
According to talent acquisition firm Capita Resourcing, almost all (94%) of HR leaders have experienced difficulties in gaining the skills needed to support digital transformation, with 82% stating that their workforce needs to improve its skills in order to make the most of new ways of working.
Digital transformation
The areas where the HR decision-makers thought they were lacking the most were leadership skills and running of change programmes (36%); predicting future jobs and skills requirements (35%); digital skills (29%); and access to high-quality digital talent (28%).
Capita Resourcing's The Case for Workforce-led Transformation white paper found only a third of HR managers at organisations employing 100 or more people felt culture had been a major part of their transformation strategy, while just 35% said skills were a priority.
Seventy-six per cent thought HR was an "afterthought" in a digital transformation programme, and only half were happy in the level of support they were offering in this area.
However, more than two-thirds (67%) said their personal knowledge of technology and agile working was falling behind.
Employers that adopted agile workforces, developed their own talent pools and fostered a continuous learning environment would be the most likely to complete a successful digital transformation project, according to Geoff Smith, executive director at Capita Resourcing.
"Organisations must start to realise that transformation always needs to be workforce-driven, and it's therefore essential that the HR department plays an important role, to identify and access the skills required at each stage of the journey, from planning and design, through the change programme itself, and beyond," he said.
"In doing so, HR can protect and establish the right culture and behaviours within the workforce. HR leaders need to step up and work alongside their counterparts in IT to ensure that organisations take a holistic approach to transformation."
Eighty-four per cent of HR leaders said they wanted to take an active role in the leadership of a digital transformation strategy, but believed their skills and confidence held them back.
Twenty per cent said they lacked leadership experience, while 19% lacked time and 18% did not have the support of senior staff.
However, the majority (96%) felt they would add value to the transformation by ensuring that staff were developed in the skills they needed after the programme was completed; and by identifying skills gaps (95%).
The survey was of 202 HR leaders.