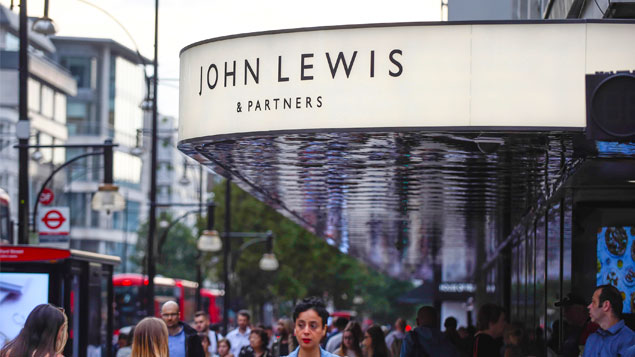 John Lewis Partnership may not pay its staff a bonus this year, despite having the funds to do so, as it prepares for continuing turbulence on the high street.
Despite a 1.4% increase in sales over Christmas compared with 2017's festive period, the employee-owned company said it will need to "carefully consider" whether it should pay its staff a bonus this year.
Staff bonuses
If it chooses not to pay the bonus, it will be the first time since 1953 it has not done so.
In a trading statement covering the seven weeks to 5 January, John Lewis Partnership chairman Sir Charlie Mayfield said it had the funds to pay staff a "modest" bonus this year, but said "the board will need to consider carefully in March… whether payment of a bonus is prudent in the light of business and economic prospects at that time".
The bonus, usually a percentage of salary, is paid to the 85,000 people employed at John Lewis and Waitrose – known as "partners" – at the end of each financial year.
Last year staff were awarded 5% of their salary – the lowest percentage bonus the company has paid out for a number of years.
Sir Charlie told the BBC that it will make a judgment about "what's coming and the uncertainty in the market" before deciding whether to pay the bonus.
"This year of course there's quite a lot of [uncertainty]. So we just have to look at that sensibly," he said.
"In our business, it's owned by the people who work in it, we live within our means and we have to take account of what's coming up even if it's uncertain and we can't quite judge it perfectly."
The company said it had a positive Christmas trading period, thanks to the "extraordinary efforts" of its staff. Black Friday, for example, contributed to the biggest sales week in John Lewis & Partners' history.