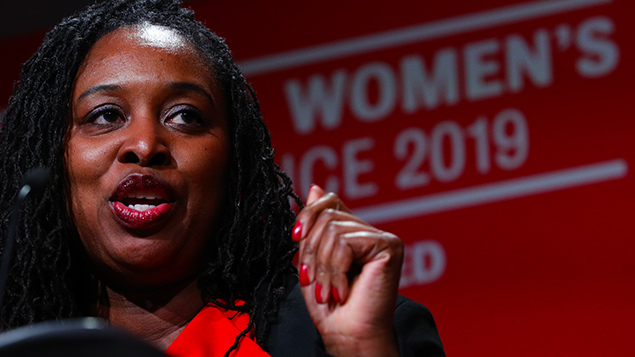 Employees would have the right to request flexible working from day one of their employment under a Labour government, with a "presumption in favour of flexible working".
Employers would have to demonstrate that a role is unsuitable for flexible working – including part-time hours, annualised hours and job sharing. There is currently no obligation on the employer to agree to a request for flexible working.
Dawn Butler, shadow women and equalities minister, told the party's women's conference on Saturday: "Under Labour's plans, no woman will be shut out of the workplace because they're a mum or they care for a parent or a disabled loved one, or both. We need an economy that works for women, not against us."
Workers' rights
Currently, employees can only request to work flexibly after 26 weeks' service. Employers that reject an employee's request for flexible working must have one or more specified reasons for doing so.
Labour highlighted a recent Office for National Statistics study which showed that "sandwich carers" – those looking after young children and elderly parents – feel shut out of the labour market because of a lack of flexibility.
Nearly half (46%) of women in such a situation said they either felt unable to work at all, or as much as they would like. One third of male (35%) carers felt the same. Meanwhile 28% of female sandwich carers are deemed 'economically inactive' and not classed as part of the UK workforce, compared with 10% for men.
Butler said: "Women do the vast majority of unpaid care, but this must not be a barrier to women in work. That's why I'm announcing Labour's plans to introduce rights to flexible working from day one of employment.
"This change to the law is essential to closing the gender pay gap and dismantling the structural barriers that hold women back from promotion and progression. It may also result in more men taking on caring responsibilities themselves, finally lightening the load that women bear."
In October 2017, Prime Minister Theresa May called on companies to improve workplace equality by advertising jobs as flexible unless there are solid business reasons not to.
D&I opportunities currently on PT Jobs