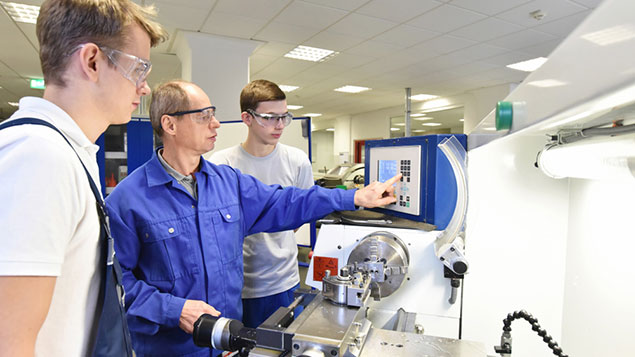 Employers are becoming increasingly concerned for their ability to recruit sufficient numbers of graduates for technical roles as Brexit looms, a survey has found.
The Institute of Student Employers' 2019 pulse survey has revealed a decline in confidence by nearly a third compared with previous years, particularly when it comes to filling specialist and technical roles.
The survey found that some of the UK's largest employers were looking to fill 27% more roles this year than last with graduates and apprentices (equating to 17,000 entry jobs on offer). The majority (70%) said they did not anticipate Brexit would have any impact on their recruitment needs, although it is thought this was because of the uncertainties surrounding the issue.
Employing apprentices/graduates
However, with more than half (55%) of employers unable to fill entry-level jobs last year – 1,839 jobs were left unfilled – half of organisations (49%) voiced concerns that Brexit could make it more difficult to source the talent they needed.
There was more concern about filling specialist and technical jobs, both at entry level (32%) and in more experienced roles (38%), than filling more general positions (17%).
Graduate roles continued to dominate the entry-level market at 66%; with apprenticeships accounting for 34%. However, the number of apprenticeships were growing more rapidly than graduate jobs.
The growth in vacancies for apprentices was reflected in how much of the apprenticeship levy employers were spending, which was expected to increase by more than a quarter this year to 39%.
The number of apprenticeships available had increased the most in retail and IT, up 128% and 65% respectively. While there was also significant demand for apprentices in energy, engineering and industry (up 40%), this was the only sector to reduce the number of graduate jobs (3% fall).
Yesterday it was revealed that the number of apprenticeship starts in the 2018-19 had risen though not at the rate it had in previous years.
Demand for graduates has increased the most in the public sector (up by 32%).
Stephen Isherwood, chief executive of the ISE said it was the larger employers who were making the most of the levy among ISE members. "They are driving the level of growth we are seeing. Sheer demand is turning the apprenticeship situation around."
He added: "There are more routes into some of the country's best jobs and apprenticeships continue to grow at pace, suggesting the government's apprenticeship strategy is maturing and starting to have the desired effect. It will be welcome news to students and graduates that companies are optimistic about the number of jobs they'll be offering this year.
There are more routes into some of the country's best jobs and apprenticeships continue to grow at pace, suggesting the government's apprenticeship strategy is maturing" – Stephen Isherwood, ISE
"There are, however, concerns over the supply of talent: that the market is contracting and Brexit may compound the issue and make for an even tougher climate. Getting the specialist and technical skills necessary for businesses to not just survive, but also grow and thrive, will be vital over the coming months and years. Clarity is needed as soon as possible to enable employers to plan."
The Institute of Student Employers (ISE), formerly the Association of Graduate Recruiters (AGR), is an independent, not-for-profit member organisation established in 1968 that works to maximise recruiters' access to student talent. Its members include apprentice and graduate employers such as GlaxoSmithKline, British Airways and Barclays.
The ISE surveyed 287 of its employer members in January 2019, resulting in 97 valid responses.