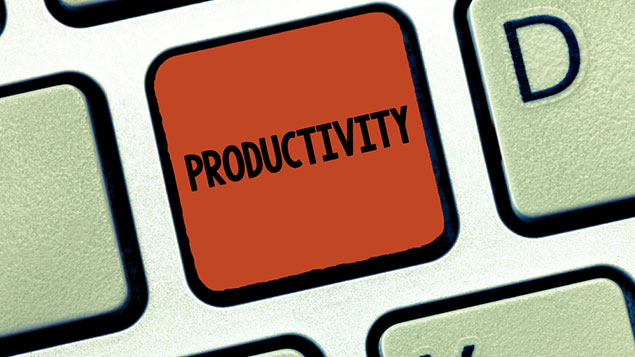 Learning and development departments must take ownership of business productivity, according to line managers interviewed by Knowledgepool.
The L&D division of services provider Capita found that 85% of line managers thought L&D was best placed to improve workforce productivity, while 79% of L&D professionals agreed.
According to the Office for National Statistics, productivity levels in UK employers continue to stagnate, with latest figures showing that productivity growth is still lower than it was before the financial crisis in 2008.
The survey found that 79% of managers said skills shortages were impacting productivity, and 63% said increasing productivity was a key priority for them. More than half (53%) of L&D professionals said increasing output was important, while 50% said they wanted to improve organisational performance.
The majority of managers and learning professionals felt that addressing the productivity puzzle was a challenge, however (82% and 85% respectively).
Furthermore, four in 10 learning professionals thought that digital transformation efforts – rather than boosting productivity – were actually making employees less productive.
Other factors impacting productivity were a lack of clarity and consistency around agile working, changing demands from managers and employees' concerns around automation.
When it came to who "owns" productivity within the business, perceptions differed between managers and learning professionals. Almost half of L&D professionals thought that this currently belonged with the CEO or senior leadership team, compared to 37% of managers. Around a fifth of both L&D teams and managers thought this resided with HR.
Only 5% on both sides felt that productivity currently lay with L&D, despite more than eight in 10 feeling that L&D teams are best placed to improve it.
That said, the research suggests that this could be about to change. More than half (59%) of L&D professionals report that they are already tasked with improving productivity, while a further 28% are increasingly being asked to do so. Another 9% expect to be given some responsibility for driving workforce output in the next 12 months.
"With extensive internal and external networks, a solid understanding of people (engagement, motivation, learning) and a hunger for driving change, it makes sense for L&D to take responsibility for driving workforce productivity," said Dan Ferrandino, Knowledgepool's managing director.
He added that taking this responsibility could be a "career-defining opportunity for practitioners to tackle one of the biggest strategic imperatives in business today", predicting that we could see the emergence of the role of chief productivity officer over the next five years.