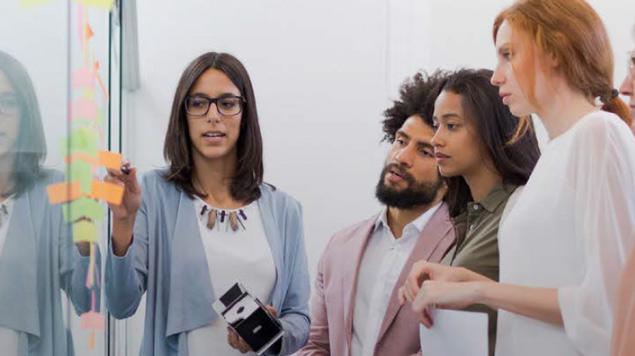 Engaging everyone in your organisation in your benefits offering is easy, surely? You send out a carefully crafted email to everyone explaining their entitlements and showing how much you care as an employer.
But it's not always that simple. Most employers are made up of different groups with different communications preferences, and while digital communications are immediate and cost-effective, they're not always going to reach and engage everyone.
When it comes to communicating your benefits package, consider first the breadth of what you have to offer. With so many options available, what mix will suit your workforce? Make a long list of benefits you could offer and put these to your employees, perhaps via a poll. It's crucial to get managers on board too, as they will be the point of contact for questions and feedback about what's on offer.
Once you've established the range of benefits you plan to offer, think about where people are in your workforce, and the best way of engaging them. Benefits providers may be happy to run workshops so employees can get a real feel for what they're getting and ask any questions. It's easy to forget that not everyone is based in head office – you may have workers on the shop floor, satellite offices and working remotely or out in the field.
Social and demographic groups are also important. We are entering the era of the four-generation workplace, and many teams will be made up of workers across a broad age spectrum who are at different life stages – the preferences of someone two years after graduation may not be the same as someone keen to top up their pension, for example.
Remember though to base decisions on research of your workforce, rather than assumptions about any particular group. Statistics show, for example, that women tend to use social media more than men, and are more likely to look for flexible working options.
Physical communications can have a real impact across all demographics and locations, so don't bin your brochures and posters. Email is easy, without a doubt, but can feel impersonal compared to a workshop or roadshow, or even a phone call. Any form of communication needs buy-in to keep the conversation going – line managers are essential in maintaining that dialogue and helping your communications to have that personal touch.
If you'd like more information about how you can make an impact with your benefits communication, download Sodexo's free guide here.