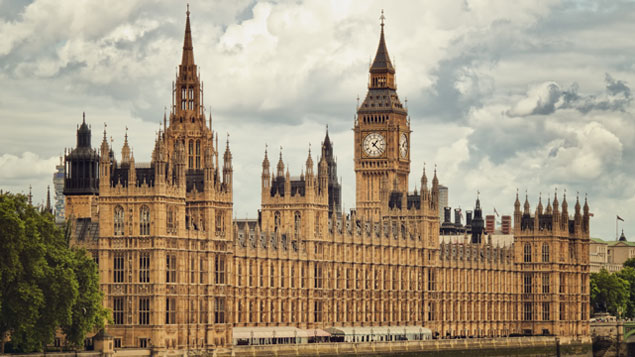 Workers in Westminster are left "woefully unprotected" if they are sexually harassed in Parliament, due to glaring loopholes in equality legislation.
A report by equality charity the Fawcett Society and law firm Hogan Lovells found that UK legislation around sexual harassment in politics is behind that of countries such as Australia, Denmark and New Zealand – where all MPs, staff and volunteers are protected against harassment in their roles.
Part 5 of the Equality Act protects employees against sexual harassment and discrimination at work. However, as they are elected representatives and not employees, MPs are not covered by the legislation.
There is also a lack of legal protection for peers in the House of Lords and no formal protections for volunteers in either House, despite many people working voluntarily for political parties.
People working in Westminster are also left vulnerable to third-party harassment. Each MP is legally a separate employer, as well as many peers, which the report says "creates a complex web of employment relationships under one roof". If they are harassed by an MP or peer, contractor or external visitor, staff are offered no legal protection unless they are employed by the person behaving inappropriately.
Fawcett Society chief executive Sam Smethers said MPs had effectively made themselves "above the law" by removing themselves from the scope of the Equality Act: "Everyone is entitled to work in dignity, free from harassment and abuse. Parliament and other political workplaces should be no different.
"It is vital that we increase women's representation in Parliament, but in order to do that we need to end sexual harassment in our politics which is deterring women from getting involved and also alienating voters," she said.
Of the 650 MPs in Parliament, only 208 are female.
A public poll of 2,065 people found that 73% of men and women believe there needs to be a change in how unwanted sexual behaviour is dealt with in politics.
Seventy per cent said the MP involved should be removed from their role and banned from running for a period of time, while 80% said independent investigations into any allegations made should be carried out.
The report calls on the government to:
reform legislation to ensure that everybody working in politics is protected against sexual harassment;
reinstate Section 40 of the Equality Act, which used to require employers to take "reasonable steps" to ensure staff were not made subject to third party harassment;
introduce a new legal duty on employers to prevent and tackle sexual harassment, alongside a statutory code of practice;
implement the recommendations made last year by Dame Laura Cox and ensure that the complaints process is completely independent and transparent; and
Introduce independent complaints policies within political parties.
Dame Laura Cox's inquiry into sexual harassment in politics last year found some staff had experienced or witnessed "predatory" behaviour and "disturbing" levels of bullying and sexual abuse by several individuals.
A new system for tackling harassment and bullying in Westminister was launched last summer, but the Fawcett Society said this did not address gaps in the law.
"As a national legislature, making laws about employment, Parliament should itself be setting an example for all those responsible for the working environments of people in the UK," said Jo Broadbent, a lawyer at Hogan Lovells.
"Parliament is a working environment. Like any other, people need to feel safe and protected, and know that there is an accessible and independent system in place that can be trusted to evaluate complaints fairly."