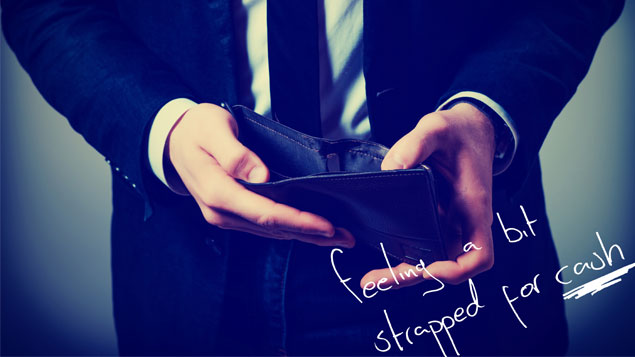 With money worries being linked to poor mental health, strained personal and professional relationships and low levels of job satisfaction, there is an increasingly clear impact on the work place. With 1 in 12 employees finding things difficult financially, and 4 in 10 reporting that this is causing them stress , is it time for your firm to take an interest in your employees' financial wellbeing?
So we need to improve financial capability, but what is it?
Much work has been done to determine what is meant by financial capability. At The Money Charity, we define it through four key areas: knowledge of the financial world, the skills to be able to draw up plans and make reasoned choices, the attitude, desire and commitment to managing money well, and behaviour – bringing it all together and actively managing your money well on a day to day basis.
Over the last decade there has been a growing focus on financial capability across multiple sectors. Positive steps have been taken such as introducing it to the national curriculum in schools in 2014 and the launch of an updated Financial Capability Strategy for the UK in 2015. However, it is important that we take practical steps to raise the financial capability of the UK's adult population.
What can employers do?
Recent research from the Social Market Foundation illustrates the long-held belief that not only is money a primary cause of poor mental wellbeing, it is also impacting on workplace productivity and contributing to absenteeism and presenteeism. The Social Market Foundation research states money worries have caused 1 in 8 workers to have experienced difficulty concentrating at work, and 1 in 20 to have been absent from work. Research conducted by Barclays indicates that almost half of all stress-related absences from work are related to financial distress – an estimated five million working days a year.
So what can workplaces do about it?
Fortunately, the answer does not only lie in increasing wages; low levels of financial capability can affect anyone, regardless of income. The solution lies in helping employees "learn healthy financial behaviours and build financial resilience." And that's where we come in.
The Money Charity
At the UK's national financial capability charity, we believe that everyone has the ability to get, and stay, on top of their money, and our training programmes help people do just that. As well as having a range of resources on our website, we also offer in-house, face to face financial capability training for employees. We look at the practical side of money, such as developing budgets and setting priorities, and help participants to explore their emotional relationship with money through a range of activities.
Our face to face delivery allows us to establish a safe environment which encourages participants to fully engage with a taboo subject, and is key to changing attitudes and behaviours around money. Feedback from our workshops demonstrated that people felt increased confidence in managing their money, resulting in reduced overspending, saving more and worrying less.
Want to know what we're talking about? Here are some of our top tips for you and your employees:
1. Making a plan
Planning is key to getting, and staying, on top of your money. Pull together all the information you can gather on your income and outgoings and use tools like our budget builder to help you make sense of your figures. Debt causing you concern? Check out these sources of free, impartial advice to help you find a way out. Budgets can seem daunting, but are well worth the effort and mean you make the most of every penny you have.
2. Setting Goals
Is there something you'd like to do in the future but have decided is out of reach? Perhaps you're thinking about further study, or taking that hard earned holiday? Whatever the occasion, setting goals can help keep you focused and motivated to keep on top of your money. Calculate all the costs involved and divide the total by how long you have to save the money to work out your monthly saving goal. Look back at your budget – can you afford it? If not, what are the alternatives? Can you wait a bit longer to give you more time to save? Can you cut costs? Evaluate carefully the consequences of using credit to help you!
3. Putting it all into practice
You've set your budget, you've figured out your goals, now it's just a case of putting it all into practice. Financial products can seem confusing, but used to your advantage, they can help you manage your money better. Savings products can help you achieve your short, medium and long term goals; well-managed credit can help you make purchases that you otherwise could not afford; and splitting your money across different current accounts for 'essential' and 'leisure' spending could help you ensure you always meet your financial responsibilities and stay in the black.
We know you can't wave a magic wand and increase your employees' pay packet, but we can help you get the most out of your employees by helping them put their money worries behind them. Find out more and take advantage of our special discount for Personnel Today readers by contacting Carrie@themoneycharity.org.uk, 020 7062 8932 and using the code PT16 in the subject line.
Written by Carrie Magee
About The Money Charity:  The Money Charity is the UK's financial capability charity. We empower people across the UK to be on top of their money as part of their everyday lives through providing training, education and information on money matters to adults and young people.