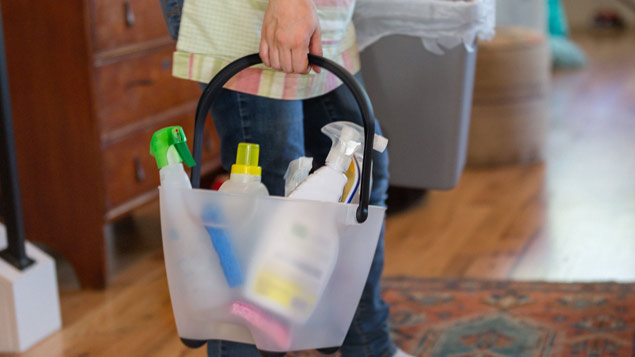 Up to five million workers this year saw their pay rise after increases to the national living wage (NLW) were implemented.
The Low Pay Commission's 2018 Report published today (27 November) revealed that a fifth of workers aged 25 and over benefited from April's 4.4% increase in the NLW, equating to as many as five million people.
The NLW increase pushed pay up faster than average, not only for those on the rate, but also for the bottom 20% of earners (those earning up to £9 per hour). This, said the report, was because employers had maintained a gap between job grades, or have kept their rates above the NLW.
A total of 1.6 million people received wages at or below the NLW, equivalent to 6.5% of all workers aged 25 and above; roughly the same proportion as in 2016 and 2017. The report pointed out that almost two thirds (a million workers) of those paid the NLW were women.
Employers told the Low Pay Commission that they had had to adapt to NLW increases by accepting lower profits, increasing prices where possible, restructuring workforce and narrowing the gaps between pay bands. They considered that improving productivity was the the best way to managing future cost increases.
Despite the added costs for employers, the analysis did not find evidence that unemployment had increased because of increases in the NLW.
In last month's Budget the government agreed new NLW and national minimum wage rates to apply from 2019, accepting in full the Commission's recommendations.
Low Pay Commission chair Bryan Sanderson said: "That five million workers received higher pay rises in April than they would have done without the NLW shows how significant an intervention it has been in the labour market.
"So far, the evidence suggests the NLW has been successful in raising pay without causing unemployment, but employers have had to adjust in various ways."
NLW and national minimum wage increases from April 2019
| | | | |
| --- | --- | --- | --- |
| |  Current rate (£) |  Rate from April 2019 (£) | Increase (%) |
|  NLW |  7.83 |  8.21 |  4.9 |
|  21-24 rate | 7.38 | 7.70 |  4.3 |
|  18-20 rate | 5.90 | 6.15 |  4.2 |
|  16-17 rate | 4.20 | 4.35 |  3.6 |
|  Apprentice rate | 3.70 |  3.90 |  5.4 |
Campaigners for those in lower paid work remain dissatisfied with the rises, however. The Young Women's Trust, which supports women aged 16-30, said the way the increases were structured would leave younger workers severely out of pocket. Chief executive Dr Carole Easton said: "Even with the small wage increases that will come in next April, under-25s will be losing out on £80 a month because their age means they aren't eligible for the NLW. This is despite many doing the same work and having the same outgoings as colleagues aged 25 and over.
"This leaves many unable to afford the basics," she added. "When the bus to work or an hour's childcare cost more than an hour's wages, it's no wonder so many young workers are falling into debt and resorting to food banks.
"For apprentices, the situation is even harder."