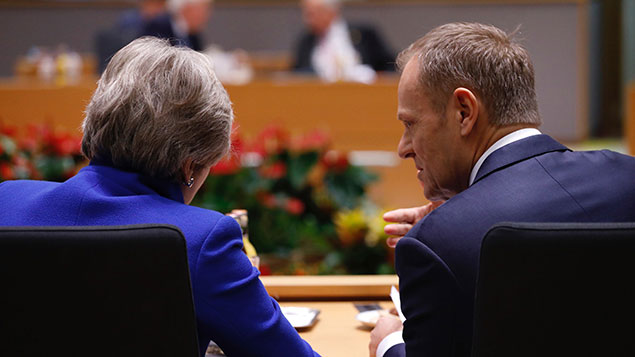 Leaked Cabinet papers suggest that the Home Office is drawing up plans to issue low-skilled migrants with 11-month visas "with restricted entitlements and rights" while they live in the UK.
According to newspaper reports, the government is also considering alternative plans to allow EU migrants aged between 18 and 30 to live and work in the UK for two years, providing numbers are capped.
The long-awaited immigration white paper – which will detail post-Brexit immigration rules after the recommendations of the Migration Advisory Committee report issued in September – is likely to come out next week (commencing 3 December).
Prime minister Theresa May has so far indicated that the government is likely to follow many of the recommendations, which focus on attracting high-skilled, highly paid workers from both the EU and outside.
The MAC has suggested the UK extends the current visa scheme available to non-EU nationals to EU workers, providing they reach a certain skills threshold and earn more than £30,000.
However, this has been met with anger from several industries, such as hospitality and construction, which rely on EU workers but would struggle to meet the skills and salary thresholds for many roles.
The MAC recommended that the only concession on this might be for the agriculture sector, which should benefit from a seasonal workers scheme. An 11-month visa would help other sectors to benefit from EU labour for longer.
Some commentators have suggested, however, that the government choose 11 months as, after 12 months, individuals would be counted in official immigration statistics. This would help the proposed policy to appeal to Eurosceptic MPs.
Jonathan Portes, professor of economics and public policy at King's College London, said this was "a pretty transparent attempt to massage the immigration figures", as these individuals would not be counted in the International Passenger Survey, which documents people arriving and leaving the UK each year.
The EU approved the UK's proposed withdrawal agreement this weekend, but this is still subject to a vote in the Commons on 12 December.
The National Institute of Economic and Social Research released a study today that said the deal would leave the UK £100bn worse off by 2030 than if it had remained in the EU.