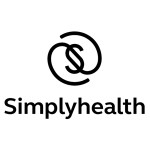 Our work and personal lives are merging increasingly in the modern world. Working 9–5 has become 24/7. Technology means work anywhere has become work everywhere and our employees are feeling the impact.
We're only human, after all, and the soaring pressures of work and home life are preventing employees from looking after their health.
In fact, the latest YouGov Everyday Health Tracker, in partnership with Simplyhealth, has found that almost 1 in 3 people working full time feel the demands of work are a key reason for not being able to follow NHS health guidelines* on the amount of exercise they do and eating a healthy, balanced diet.
This strain is making people ill. And even for us caring employers, illness just isn't good for business.
The rising cost of employee absence
Keeping our employees in work is a growing priority. In the current economic climate, many businesses are seeing their HR budgets squeezed and stretched; while the cost of employee sickness absence is a constant drain.
The Chartered Institute of Personnel Development (CIPD) Absence Management Survey 2016 found that the average number of working days lost to sickness per employee, per year sits at 6.3.
Such a considerable level of employee absence will impact on any business' productivity, workplace morale and profits.
The CIPD Absence Management Survey 2016 found that this level of absence is currently costing a staggering £522 per employee, per year, in lost working hours, reduced output and time spent by other employees trying to compensate for their sick colleague.
A hefty amount of money for a business of any size to fork out.
In instances of long-term employee absence the costs soar further. This includes funding statutory sick pay for the employee, both the fees and time it takes to employ a temporary replacement, as well as the replacement's salary.
As the pressures of modern life continue to mount for employees, it's no surprise our workforces are feeling the weight of their responsibilities. Nearly a third of businesses reported an increase in stress-related absence levels in 2016 in the CIPD Absence Management Survey.
But how can we reduce these overwhelming outgoings? How can we reduce our employees stress levels to keep them in work and productive?
Maintain people. Maintain business.
We need to address the root of the problem before employee sickness absence even takes place. Proactively supporting and maintaining our employees' wellbeing is a business necessity.
Of course, we can't prevent our employees from catching the common cold. But we can empower them to maintain their everyday health and wellbeing.
Workplaces all have proactive maintenance plans in place to keep the most important machines and equipment – such as IT systems or company vehicles – performing at their peak, minimising the risk of breakdown.
But what about the most important cog in our businesses' machine – our employees? Are we looking after them? Well?
Providing employees with access to a health plan repays the costs of their health check-ups, appointments and associated treatments. Employees will have 24/7 access to GP services, around the clock support from a counsellor and professional advice at the end of a phone.
It is important that our employees don't have to wait for support in times of need, whether they need help with stress impacting their mental health or physical aches and pains. Fast access to support reduces the burden placed on our employees and decreases the amount of time, if any, that they take off work to recuperate.
As a result, employees will be more likely to take better care of themselves amidst the increasing burdens of modern day living.
In the present-day, health cash plans aren't just a 'nice to have' employee benefit. They are a business necessity, helping to demonstrate a business-wide commitment to supporting your employees' everyday health, wellbeing and performance.
Building a business case for everyday wellbeing and performance
More frequently, personnel professionals are required to produce business proposal documents for employee benefit recommendations, such as the introduction of a health plan, which are reviewed by decision makers – often referred to as a 'business case'.
Presenting a strong business case which details the current problems employee absence is creating within your business and how you seek to rectify this is key to getting management buy in.
At Simplyhealth, we have produced the useful e-guide containing the '5 steps to better everyday wellbeing and performance for business' to help you build a successful business case.
Download your free guide now from: simplyhealth.co.uk/PerformWell
* The YouGov Simplyhealth Everyday Health Tracker, Wave 9 – Commissioned by Simplyhealth.