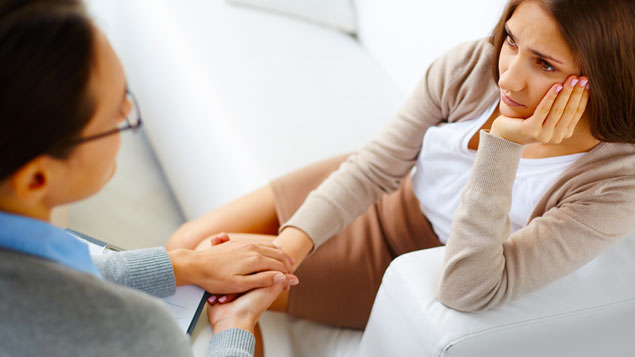 More than 50 leaders of some of the UK's biggest employers have signed a letter urging the government to make mental health first aid mandatory for all workplaces.
In a letter to the prime minister, employers including Bauer Media, Royal Mail, PwC and Thames Water said the government should prioritise its manifesto pledge to amend health and safety legislation so that mental health at work is valued in the same way as physical health.
Mental health first aid
The letter says: "As an employer we have a duty of care to our staff and whilst some employers are at the forefront of change, equalising their number of mental health first aiders with physical first aiders, we cannot afford to leave anyone behind.
"Cost cannot be a reason for objections because in the long run it is inevitable that making mental health first aid in the workplace mandatory will save money."
It said one in six people of working age in the UK will experience poor mental health, representing nearly five million people.
The letter followed the delivery of a petition, which received 200,000 public signatures, to 10 Downing Street.
Fionuala Bonnar, chief operating officer at Mental Health First Aid England, said: "Today's open letter shows that business leaders clearly recognise the need to support their employees' mental health in the same way they do their physical health.
"The change in legislation we are calling for will establish a baseline for protecting mental health in the workplace, ensuring no one is left behind. This is just one part of improving approaches to workplace mental health, but it represents an important step forward.
"Ensuring that first aid support is there for the millions of people who struggle with their mental health every year will make a big difference to how we all think about our health as a whole."
Updated HSE guidance
Since the letter was published, the Health and Safety Executive has updated its first aid guidance for employers to stress the benefits of training staff to recognise whether colleagues are suffering from poor mental health.
The updated guidance was welcomed by St John Ambulance, which said a useful starting point would be appointing an appropriate number of mental health first aiders. Working with Mental Health First Aid England, the charity has trained around 6,000 people to carry out the role.
"We welcome the HSE's updated first aid guidance calling on businesses to pay attention to the mental health of their employees as well as their physical health and safety. St John Ambulance firmly believes that taking care of our own and one another's mental wellbeing, whether it's managing stress, depression or another condition, is as important as looking after physical illness," St John Ambulance said in a statement.
Paul Keenan, CEO, Bauer Media UK & European Radio, said: "The impact of neglecting mental ill health in the workplace is two-fold: both an economic and human cost which we have the opportunity to alleviate.
"By investing in the physical and mental health of our people we will not only unlock human potential in the workplace but reduce astronomical costs to the economy. It is imperative the government takes notice of UK employers and the public who are standing up and calling for change."