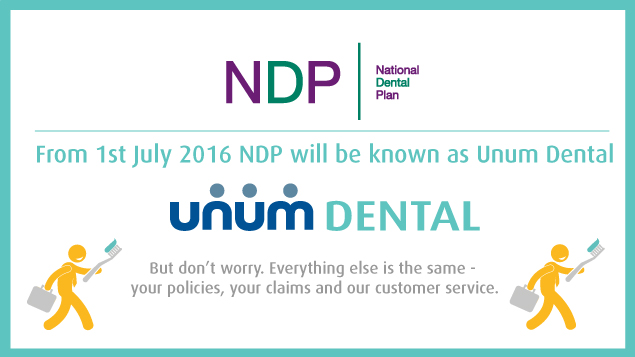 What do you first notice about a person?  Is it their hair, their clothes or their personality? For me, the first thing I notice is someone's teeth and their smile. 
I did put this down partly to the industry I work in, I naturally think about teeth more than most.  However, a recent survey of Unum employer's database shows I'm not alone.  51% of respondents said they too notice a person's teeth and smile first, before other attributes like clothes or shoes[1].  So, with more than half the people you meet looking at your mouth, it makes sense to take care of it.
First impressions count.  If you're going to an interview or an important meeting it's common to take as much time ensuring you look professional as well as sounding professional.  Looking the part can give you the confidence you need to perform at your best.  Feeling self-conscious about your teeth can really affect your confidence and your ability to perform to your full potential.
So why is this relevant to employers?  Well, with dental costs on the rise and NHS dentists harder to find, it easy for people to put off a visit to the dentist and let small issues turn into larger problems.   A quarter of adults admit they have not visited a dentist in the past two years.[2] This is one of the reasons employees are seeking to get help from their employers.
Corporate Dental Insurance is one of the most requested employee benefits by staff. Our experience shows that once an employee has it they are also very likely to use it, providing real and immediate value that they'll appreciate.
National Dental Plan (NDP) has been providing employees access to high-quality dental plans for almost 30 years.  Last year we became part of Unum and I'm excited to announce that from 1st July, NDP will become Unum Dental.  Over the last few decades we've built an excellent reputation and have a proven track record of working with employers to make sure their employees maintain good oral health.
Becoming Unum Dental gives us a great chance to combine our existing skills and experience in the provision of dental plans with Unum's knowledge of broader employee benefits.  The coming together of our two organisations gives us the opportunity to provide more resources, enhancing the service we offer our customers.
You only have to read the HR and wider managerial press to realise workplace wellbeing is rising up the corporate agenda.  More companies are recognising its importance and the need for employees to embrace it too. In the recent Unum employer survey I mentioned before, 80% stated it was very important to their organisation that employees have a positive attitude to good health and wellbeing[3].
An effective wellbeing strategy is based around the three pillars of prevention, early intervention and protection and dental insurance fits naturally into all three of these areas.  Regular dental check-ups can help spot the early signs of more serious problems.
When you introduce an employee benefit, the main thing you want is for it to be used and appreciated.  Dental insurance matches both of these criteria – is both sought after and widely-used by employees. REBA's 2016 Benefits Shift survey showed dental insurance was employees' most popular flexible benefit choice, while the 2014 Capita Employee Insight Survey revealed 44% of employees without access to subsidised dental cover wanted it introduced.
This demand from employees is leading to companies considering offering dental insurance to their staff. Laing and Buisson's 2015 UK Dentistry Report found the market for dental insurance has grown by 30% since 2010.
As there are a range of plans available, including those that are fully-funded by employees, it's a very attractive proposition for employers too, as they can offer the benefit at no cost to themselves.  When you consider the rising cost of dentistry and how hard it can be to find an NHS dentist in certain areas, it appears there is still plenty of room for further growth in the dental insurance market.
Dental insurance can be an attractive proposition for those with a family too.  Figures on the current state of oral health in the UK make for frightening reading.  Around half of the UK's population have moderate gum disease and almost a third have tooth decay[4].
In 2013/14 dental decay became the top cause of hospital admission for children aged between 5 and 9, which is a truly scary thought[5].  Dental insurance allows employees to cover not only their spouse or partner, but their children too, making it a truly family-friendly benefit.
I am looking forward to the start of this new phase in our history.  I believe the future for Unum Dental is bright and exciting one. I'm want to work with new and existing customers to help more of their employees make a good first impression by giving them the confidence to smile.
If you would like to find out more about Unum Dental, visit their website.
Andrew Bower, Managing Director, Unum Dental
[1] Unum surveyed 175 people through its employer database, May 2016
[2] www.nationalsmilemonth.org/facts-figures
[3] Unum surveyed 175 people through its employer database, May 2016
[4] Information for Health & Social Care Executive Summary: Adult Dental Health Survey 2009
[5] www.theguardian.com/society/2014/july/13/teeth-problems-children-hospital-decay-extractions