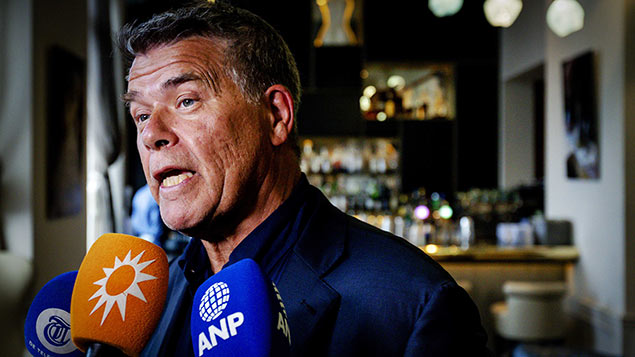 The Dutchman who was attempting to change his age has lost his legal battle in Arnhem, the Netherlands.
Emile Ratelband, 69, argued in court that he wanted to identify as a 49-year-old to avoid discrimination in employment and on the dating app Tinder. He claimed his doctors had told him he had the body of someone in his 40s.
"We live in a time when you can change your name and change your gender. Why can't I decide my own age?" said Ratelband.
Amending his date of birth would cause 20 years of records to vanish from the register of births, deaths, marriages and registered partnerships. This would have a variety of undesirable legal and societal implications" – judgment
"If I'm 49, then I can buy a new house, drive a different car. I can take up more work, he said. "When I'm on Tinder and it says I'm 69, I don't get an answer. When I'm 49, with the face I have, I will be in a luxurious position.
But the judgment ruled that there was no legal basis to make such a change. "Mr Ratelband is at liberty to feel 20 years younger than his real age and to act accordingly, the judges said, but changing his legal documents would have "undesirable legal and societal implications.
Having attracted international media attention, Ratelband was also criticised for comparing his situation to members of the transgender community.
"Unlike the situation with respect to a change in registered name or gender, there are a variety of rights and duties related to age, such as the right to vote and the duty to attend school. If Mr Ratelband's request was allowed, those age requirements would become meaningless, said the court.
The court recognised that there was a trend in society for people to feel fit and healthy for longer, but did not regard that as a valid argument for amending a person's date of birth.
It said that Ratelband had failed to sufficiently substantiate his claim that he suffers from age discrimination, and in any case there are other alternatives available for challenging age discrimination, rather than amending a person's date of birth.
The judgment added: "The court also rejected Mr Ratelband's argument based on free will, since free will does not extend so far as to make every desired outcome legally possible.
"Mr Ratelband is at liberty to feel 20 years younger than his real age and to act accordingly. But amending his date of birth would cause 20 years of records to vanish from the register of births, deaths, marriages and registered partnerships. This would have a variety of undesirable legal and societal implications. The priority must be to ensure that the public registers contain accurate factual information."