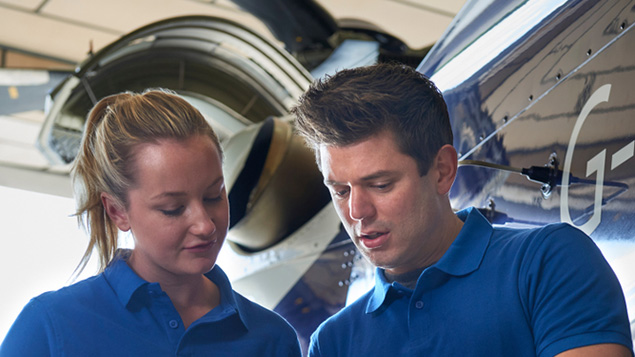 Employers now favour employing apprenticeships over graduates, a survey from manufacturers' organisation EEF suggests.
Almost three-quarters of its member companies now recruit apprentices, according to EEF, up from 66% in 2014. At the same time, a third of companies are recruiting graduates, down from two-thirds.
Driving this shift is a need to recruit fresh skills for the future – almost half of manufacturers polled by EEF expect up to a fifth of their workforce to retire in the next decade. Four-fifths reported that their average age is 41 or older.
The survey also revealed that 38% of roles in manufacturing were considered hard to fill, meaning that employers are increasing their recruitment of people with transferable skills from other industries and sectors. Almost half (48%) now looked to candidates with transferable skills, compared with 36% in 2014.
Verity Davidge, head of education and skills policy at EEF, said: "With a lack of technical skills continuing to drive recruitment problems, apprenticeships are firmly in the spotlight to fix this challenge.
"Offering the perfect mix of technical knowledge, skills and training, apprenticeship programmes are ticking all the right boxes for manufacturers. As a result we are seeing these numbers take off, while graduate programmes are on a downward descent."
But she added that universities needed to step up their game in terms of the vocational courses on offer.
"Universities and the wider higher education sector need to be alive to these trends as more and more employers and young people are now opting for vocational pathways that can offer a degree qualification at the end.
"As such they must open their doors to vocational learners, including T Level students in the near future, and put an end to prioritising academic pupils."