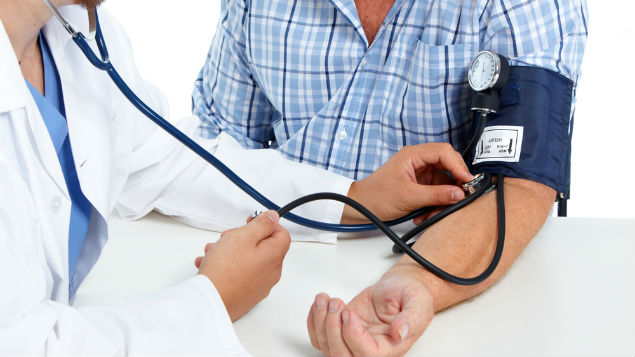 Manufacturers have called for an urgent boost to occupational health capability after a survey showed the main causes of long-term absence in the UK were waiting times for treatment and stress in the workplace.
The Annual Work & Health survey by manufacturers' association EEF and insurance broker Howden found that a third of companies neither recorded long-term sickness absence nor identified work-related absence.
The most common cause of long-term absence was waiting for medical investigations and tests or recovery from surgery (37%), followed by stress/mental health problems (22%) and musculo-skeletal disorders (18%).
The EEF is urging the government to consider financial incentives for small and medium-sized businesses to persuade them to pay for medical interventions to enable earlier return to work and ease pressure on the NHS.
EEF said that the report indicated that while the vast majority of employers were providing their employees with access to OH services, many were still unclear about whether their risk control measures and OH management had an impact on the number of cases of work-related ill-health.
Waiting times had been an increasing factor in long-term absence since EEF introduced the surveys in 2009, whereas other causes, such as back problems, heart problems and cancer had either remained stable or had declined as factors.
Terry Woolmer, head of health & safety policy at EEF said: "Investment in the wellbeing of employees by both the employer and government is not just good business practice but benefits wider society, from reduced benefits to pressure on a stretched NHS system."
He added that the focus on occupational health needed to regain momentum given the upward trend of a number of causes of long-term absence. A practical, short-term way of addressing this would be implementing a replacement for the Fit for Work service, Woolmer said. But in the long-term there needed to be "a focus on a wider strategy for employee health that goes way beyond just managing absence".
Glenn Thomas, managing director of employee benefits for Howden UK, said he was encouraged to see that manufacturers were making use of occupational health provisions, citing that 38% had adopted an employee assistance programme to help tackle work-related stress.
While employers recognised the importance of OH, the survey indicated, many were still not recording levels of absence or the impact that their risk assessments are making on ill-health.
Thomas pinpointed the need for businesses to put in place effective monitoring: "It is apparent that businesses need to maximise return on their benefit spend. This is echoed in the report, with many companies not knowing whether the measures they put in place are reducing absences or having a positive impact on employee health and wellbeing. Business leaders need to engage with employees to find out which services are best suited and make sure that employees are using the benefits provided to them."
The survey revealed that almost all companies were implementing measures to help re-integrate employees back into work, the foremost being phased returns to work (89%), reduced or different hours (84%) and time off for medical appointments (70%).
But the use of early intervention services such as physiotherapy had declined, it showed.
Earlier this month, health secretary Matt Hancock launched a strategy aimed at prevention of health conditions that sought to remove some of the burden on the NHS.
His vision document establishes the goal of improving healthy life expectancy by at least five extra years by 2035 and he said he would introduce a Green Paper next year setting out specific polices and including a public consultation on access to occupational health.