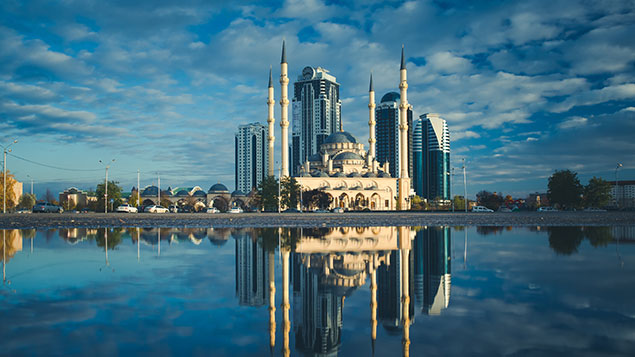 The United Arab Emirates Gender Balance Index award winners have been announced – and they are all men, despite an official source stating that gender balance was a pillar in government institutions.
Media reports of the awards, put out by the Government of Dubai Media Office have been greeted with a degree of mockery in the West, with many on Twitter pointing out the obvious irony.
Best Gender Balance Awards Ever https://t.co/OZ7T2LjeQm

— Nicholas McGeehan (@NcGeehan) January 27, 2019
However, a United Nations Development Programme study from 2018 found that the UAE was the Gulf country that ranked highest for gender equality and had made significant progress in bringing women into the workforce.
The categories in which the awards were made on Sunday were "best government entity supporting gender balance", "best federal authority supporting gender balance" and "best gender balance initiative" at a ceremony on Sunday. Sheik Mohammed bin Rashid al-Maktoum, the vice-president of the UAE and ruler of Dubai, presented the certificates and medals.
The UAE Gender Balance Council was formed by the ruler of Dubai in 2015 to promote the role of Emirati women in the workplace, at home and internationally.
Since its establishment, the council has launched a series of initiatives to increase women participation in the community, in accordance with the goals set in UAE Vision 2021.
The awards went to the finance ministry, the federal competitiveness and statistics authority and ministry of human resources respectively, which were all represented by male awardees.
The deputy prime minister and minister of the interior, Lt Gen Sheikh Saif bin Zayed al-Nahyan, was recognised as the "best personality supporting gender balance" for his efforts to implement maternity leave in the UAE's military.
The UAE's Gender Balance Index awards recognise progress made in government departments over the last year in meeting female participation goals set by the government in 2015.
"We are proud of the success of Emirati women and their role is central to shaping the future of the country," a tweet from the official Dubai media office said. "Gender balance has become a pillar in our government institutions."
The UN report found that by 2015, 135,000 Emirati women participated in the labour market, compared with just 1,000 in 1975, and 43% of women now hold bachelor's degrees, compared with 23% of men.
However, rights groups say that gender discrimination is still entrenched across the UAE, particularly in the legal system, which prioritises men's rights in family and personal status matters such as marriage, divorce and custody of children.
Gemma Lloyd, co-founder and CEO of Work180, an international job network for women said the UAE awards sent a conflicting message: "The fact that all of the winners of the gender equality awards were male in the UAE sends a strong signal that men still hold the power and if there's going to be change, it will be influenced by men.
"Some may argue that these men should be commended on driving change and we need men to do that as they are the prominent group in power. While I don't disagree that of course we need men to support equality, and it's good to see the changes these men have implemented, we still need to recognise the underlying message that with no women in this group, women haven't been empowered to implement significant change. If they have been, they aren't being celebrated for it."