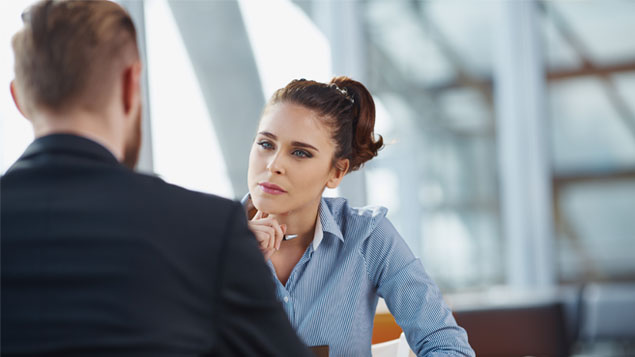 Researchers have identified "potential safety concerns" with widespread use of mental health first aid (MHFA), following recent pleas for the government to make it mandatory for employers.
University of Nottingham research, commissioned by the Institution of Occupational Safety and Health (IOSH), found that there is often a lack of clarity around where the work of employees trained in MHFA extends to, which can sometimes result in "safety issues" for the trained person.
Mental health first aid
One of the 139 people it surveyed described how there had been a few situations where colleagues with mental health concerns had phoned them in the middle of the night using personal contact details.
Principal investigator professor Avril Drummond, from the School of Health Sciences at the University of Nottingham, said: "We found examples of excellent practice in rolling out the mental health first aid training where there were clearly strategies in place to support staff who felt confident in their role.
"However, we also found examples where staff felt unsupported and where, for example, they had co-workers contacting them outside working hours: there were significant issues around lack of clarity with boundaries and potential safety concerns for the trained person."
There were also negative perceptions around employers' motivations for investing in the training and whether the impact and success of MHFA could be accurately assessed, due to the informal nature of the support.
Increasing confidence to report poor mental health
However, 91% of the survey respondents noted that the training programme had helped improve their knowledge of various work-related mental health conditions, 87% said more conversations around mental health were happening and 88% reported an increase in confidence around reporting mental health issues in their organisation.
The report – Mental Health First Aid in the Workplace: A Feasibility Study – recommends a number of actions, including:
further research into the effectiveness and cost-effectiveness of MFHA training;
setting clear guidelines for the trained person's role, boundaries and safeguarding procedures;
reviewing of the standard adult MHFA course, in terms of length, format and content; and
considering whether refresher training should be introduced.
Duncan Spencer, head of practice and advice at IOSH, called for a "prevention first" approach to tackling work-related mental health issues.
"Appointing staff in a volunteer capacity to support colleagues with mental health problems must be part of a bigger management system including preventative controls to remove or reduce risks," he commented.
Appointing staff in a volunteer capacity to support colleagues with mental health problems must be part of a bigger management system including preventative controls to remove or reduce risks," – Duncan Spencer, IOSH
Refresher training introduced
Training body MHFA England said it would be updating its training programme in response to the report's recommendations, including offering a refresher training course from 2019; providing guidance on boundaries and roles; and commissioning the Centre for Mental Health to find an academic partner to research the effectiveness of the training.
"It's encouraging to see that this latest piece of research adds to our evidence base and the report recommends that more could be done to strengthen the boundaries of a mental health first aider in the workplace," said Fionuala Bonnar, chief operating officer, MHFA England.
"This is something we will enhance as part of our existing course content and supporting materials and we will also be launching a refresher training course in early 2019 to ensure that skills are kept up to date at regular intervals.
"More widely, the Health and Safety Executive announced this week that First Aid guidance has been updated to explicitly include mental health. So now there will be an even clearer focus on how the role of the mental health first aider fits into a 'whole organisation' approach to mental health and wellbeing."
The University of Nottingham researchers and IOSH noted that the limitations of the research must be considered, as data was collected from organisations and individuals that had completed, or had an interest in, MHFA training.