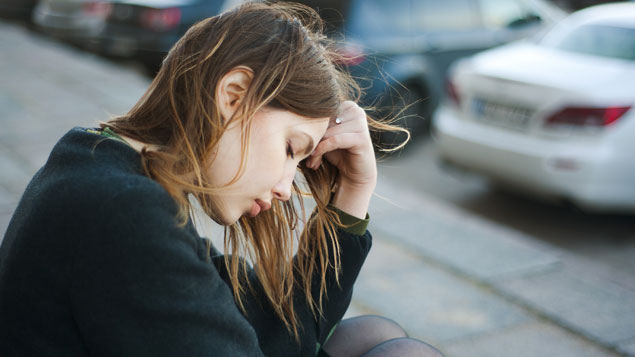 Mental health support for women needs to be fundamentally redesigned to better respond to any trauma they may have faced, as well as the responsibilities many have as mothers and carers.
In its final report, the Women's Mental Health Taskforce – which brought together experts from the health, public and voluntary sectors to develop better support for women who have experienced abuse or traumatic situations – says women often struggle to build trusting relationships with healthcare staff and feel they have a profound lack of control or say in the care they receive.
Dealing with trauma
The taskforce was told that many women's roles as mothers or carers is rarely considered in mental health services. They are sometimes reluctant to seek help for fear of having their children removed from their care, while some that received inpatient treatment felt disconnected from their families.
Support for victims of abuse rarely takes into account the evidence linking gender-based violence and trauma with poor mental health, the report finds. Contact with mental health support was sometimes seen as "re-traumatising" for women, for example through restraint or observations by male staff members.
Women are more likely than men to experience common mental health conditions such as anxiety and depression, it claims, as well as less common issues such as eating disorders and self-harm.
It identifies young women as a particularly high-risk group, with 26% experiencing a common mental health condition – almost three times more than young men (9.1%).
In response to the taskforce's report, the Centre for Mental Health said the government needed to make clear and measurable commitments to better supporting the mental health of women who have experienced traumatic situations.
"Mental health support for women needs to be redesigned fundamentally," said Centre for Mental Health chief executive Sarah Hughes.
"Trauma-informed care should be offered routinely across the NHS and beyond, with a workforce that is trained, supervised and supported to meet women's needs effectively.
"Women's family and caring responsibilities must be respected and supported throughout the system. And women who have experienced multiple discrimination and disadvantage need to be recognised and supported appropriately."
The taskforce recommended that the Department of Health and Social Care, health trusts, commissioners and practitioners adopt the following priorities:
explicitly considering women's needs in all future mental health policy development;
raising expectations and awareness of trauma-informed care;
supporting routine enquiry about violence and abuse in future policy development;
providing better access for women and girls to gender-informed and gender-specific services and after care;
recognising that women's identities, and often their roles as mothers and carers, are important in individual treatment and in-service planning; and
ensuring the safety of women in residential mental health care by ending breaches of single sex wards and reporting processes around sexual harassment and sexual violence.
The GMB union recently urged employers to sign up to a charter which asks them to make sure staff who experience domestic violence will not be disadvantaged at work and are given access to services and information.