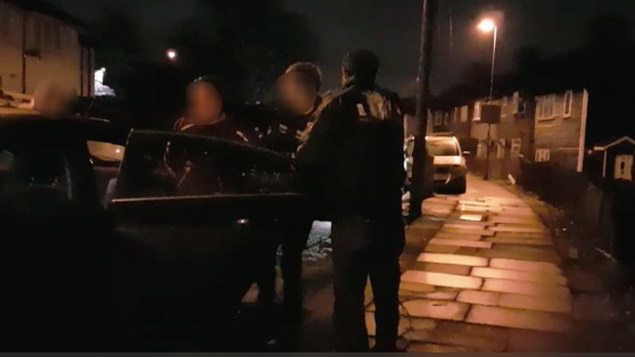 With two months to go until the deadline to publish a modern slavery statement, Craig Weston explains why larger businesses need to be vigilant, not only when sourcing labour but also in the correct reporting of their statements.
News that a National Crime Agency investigation led to an arrest of 49-year-old man on suspicion of modern slavery offences within the construction industry, with 11 potential victims safeguarded, emphasises how crimes concerning modern slavery are growing higher on the government's crack-down agenda.
Supported by colleagues from the Gangmasters & Labour Abuse Authority and the Metropolitan Police Service, NCA officers led the operation at a property in Edgware, London. This was the culmination of an investigation into a Romanian organised crime group suspected of involvement in trafficking and labour exploitation in the construction industry. The alleged victims were found living in appalling conditions and controlled through a form of debt bondage which meant they received very little money for the work they did.
Of course most companies are much more upstanding. Nevertheless, the lesson for property and construction companies is that they need to be vigilant about who they use to source their labour and to ensure they have robust systems and controls in place to make sure they are not facilitating this kind of behaviour. In particular they should not create a need for labour but then turn a blind eye and not ask questions about where that labour comes from.
Too many are still failing to meet their basic legal obligations" – Victoria Atkins, safeguarding minister
Businesses now have only until 31 March 2019 to publish their annual modern slavery statement or risk appearing on a published list of non-compliant organisations, according to a letter from the Home Office, which has written to 17,000 companies. This requirement comes as the government looks to tackle slavery and human trafficking taking place in businesses and their supply chains.
It has been estimated that only 60% of businesses have published a statement, but many of these are of poor quality or fail to meet basic legal requirements. Moreover, although only businesses with a turnover of more than £36 million need to publish, other companies in their supply chain are likely to be asked what they are doing to tackle modern slavery – and good supply chain governance here is key.
Modern slavery compliance
Companies should also be aware that even if they are not doing anything to tackle modern slavery in their supply chain (although they should consider the reputational impact and impact on their ability to do business effectively, if they are not) they still have to publish a statement saying that they are not doing anything.
To keep companies off the list of non-compliant organisations, I therefore recommend that businesses review their existing approach to modern slavery as soon as possible and in particular their Modern Slavery Act supply chain statements. They should aim to publish the statement within six months of financial year end and as a minimum, all statements must be updated every year and published on the UK website of the business, with a link in a prominent place on the homepage.
Statements need to be approved by the board with the date of board approval indicated in the statement and signed by a director (or equivalent) with a note of the signatory's name, job title and date of signature.
The statement should set out the steps that the business has taken to ensure that slavery and human trafficking are not taking place in the business itself or in its supply chains.
Best practice also includes commentary on the following six areas: structure and supply chains, policies on modern slavery, due diligence processes, risk assessment, measuring effectiveness and training for staff.
The minister for crime, safeguarding and vulnerability, Victoria Atkins, has made the government's position clear that it will not tolerate modern slavery and that while some businesses "are already leading the way in taking action by being open and transparent about what they are doing to identify, tackle and prevent forced labour in their supply chains, too many are still failing to meet their basic legal obligations".
This is also why the Home Office has sent letters to businesses with a clear message that continued non-compliance will not be tolerated.
So my advice to employers? Make sure you get your house in order to prevent facilitating modern slavery and make sure you report your steps thoroughly and in time to meet the deadline. If you have concerns about reviewing your existing statement or help in putting proper reporting systems in place, seek professional help.
The government has shown it is stepping up its vigilance against such modern slavery and companies should avoid being defamed by default or not getting their act together to state their procedures in time.