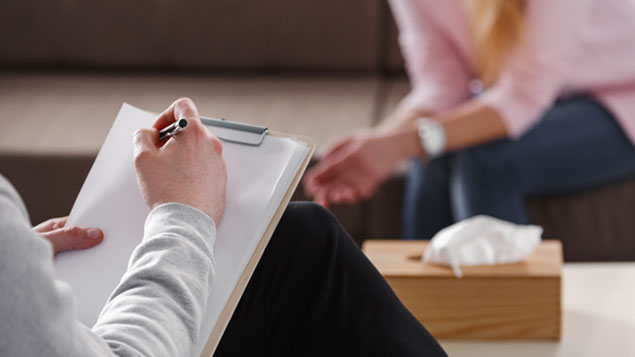 Employers should be given more support to help staff with poor mental health, counsellors have urged, as they report rising numbers of workers seeking counselling for stress, anxiety and other work-related conditions.
The research from NHS-approved online counselling service Mental Health Solutions in Business (MSB) found that counsellors had seen a more than 50% rise in treatment for people suffering from work-related mental ill-health over the past three years, as staff grappled with heavy workloads, emotional fatigue and burnout.
Stress
They also expected a further 60% rise in the number of workers having counselling by 2023.
MSB said this suggested managers are "woefully underequipped" to deal with their employees' mental health concerns, with 98% of counsellors suggesting more should be done to support organisations in dealing with mental ill-health.
It has started a petition that calls on the government to set out mandatory steps for employers to take to help staff, which it said would also help protect themselves against the rise of mental health-related employment tribunals.
Tribunals in this area have risen by more than 40% in 2018, MSB suggested, with more expected this year.
MSB director Bernadette Bruckner said: "Recent changes to the Equality Act 2010 have firmly set responsibility for identifying and helping those with workplace mental health challenges at employers' doors. As counsellors' case-loads rise, the number of employment tribunals with workplace mental health issues at their heart are on an upward trend too, and that's not new."
However, despite the survey of 50 counsellors suggesting that work is contributing to employees' poor mental health, Bruckner said employers "can't be expected" to be experts in staff wellbeing as well their day-to-day business activities.
The petition notes that many employers are not trained counsellors, so should instead be given the tools and guidance needed to appoint mental health ambassadors and policies to support mentally-healthy workplaces.
"We have been listening to what our counsellors tell us, and we've seen how easy it is for employers to be caught out," Bruckner added.
Asked what they thought were the most common mental health issues for workers, the counsellors said anxiety, stress and depression were the most prominent conditions, with staff often experiencing a combination of two or three of these conditions. Some also reported cases of post-traumatic stress disorder.
Fifty-eight per cent said organisations had been less likely to fund treatment for an employee's mental health condition in the past three years, compared with 40% that said employers had been more likely to do so.