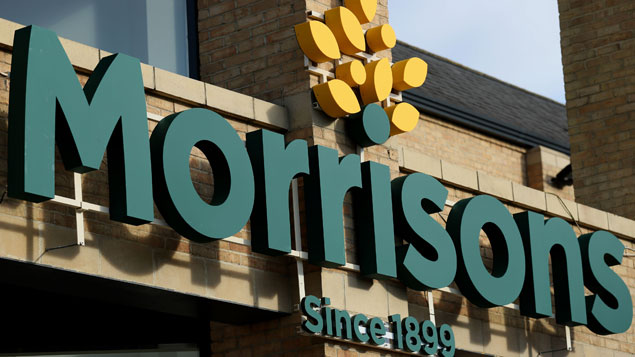 "Thousands" of current and former Morrisons shop floor staff are claimed to be in the process of bringing an equal pay case against the supermarket, which could result in pay-outs totalling £100 million.
Law firm Roscoe Reid is representing shop floor staff who believe they have been paid less than colleagues doing comparable jobs in warehouse roles. The shop floor workers, of whom an estimated 70% are female, argue that they should be paid the same for doing jobs of equal value.
Equal pay claims
Roscoe Reid said the claim centres around pay and other terms and conditions such as bonus payments, holiday and sick leave. It estimates that each worker could be entitled to £15,000.
It is working with campaign group Pay Justice, which said more than 5,000 current and former Morrisons employees have expressed an interest in making a claim. More than 130,000 people are employed by the supermarket chain.
However, a Morrisons spokeswoman said the law firm had over-inflated the number of current and former staff who had joined the legal action, "We are perplexed that this law firm is talking about 'thousands' of claimants as they have written to us recently with a significantly smaller list of claimants.
"We believe we pay our colleagues fairly and equally for the job that they do, irrespective of their gender, and we will be defending this claim," she said.
Morrisons is also facing similar legal action from shop floor workers who are represented by another law firm, Leigh Day, which estimates that around 80,000 Morrisons employees could be entitled to compensation.
All of the "Big Four" supermarkets –Tesco, Asda, Sainsbury's and Morrisons – are facing similar claims and last month the Court of Appeal ruled that Asda store workers can compare themselves to warehouse staff, which could give the green light for thousands of other equal pay cases to proceed.
Ellie Pinnells, lawyer at Roscoe Reid, said: "There is a clear case that female roles have been underpaid for a long time and employees are very likely to win their equal pay cases. Asda has tried to fight every point, but has had a string of defeats in the court. Let's hope Morrisons takes a different approach and a tries to puts an end to decade long unfair pay on their shop floors."
Roscoe Reid claimed that if Morrisons does not make an out-of-court settlement, the tribunal will appoint an expert to assess its shop floor and warehouse jobs to determine whether the two roles provide equal value to the employer.