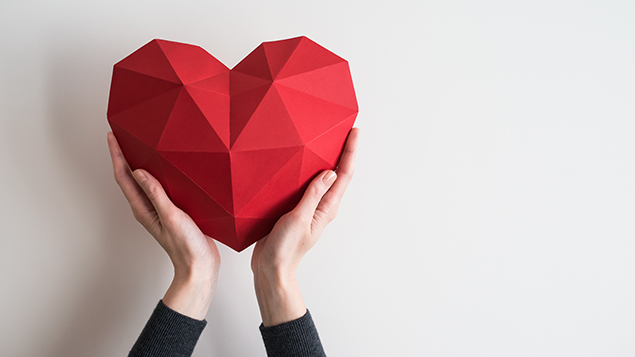 Health and wellbeing is a key focus for many organisations in 2019. And rightly so. According to the recently released CIPD/Simplyhealth Health and Well-being at Work 2019 report, employee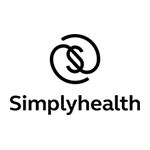 wellbeing is increasingly getting the attention it deserves.
Two-fifths of organisations in this report have a standalone wellbeing strategy in place, half agree that line managers have bought in to the importance of wellbeing, and 61% agree that employee wellbeing is on senior leaders' agendas.
Despite this, one in six are still not doing anything to improve employee wellbeing. And it's those organisations who risk facing significant business costs for not supporting health and wellbeing; sickness absence, reduced productivity, and increased recruitment costs to name a few.
With this in mind, here are three need-to-know insights from the report, which can help employers take action to better support employee wellbeing in their organisations.
1. Mental health
Incidences of mental ill health are seemingly on the up, with three-fifths reporting increases in the number of conditions like depression and anxiety. Mental ill health is also a top three cause of short and long-term absence in 33% and 59% of organisations respectively.
Stress is also a significant problem. Two-fifths have experienced an increase in stress-related absence. Among the most common causes of stress at work are workloads and management style.
The positive news is that the majority of organisations (86%) are doing something to manage mental health. One in ten have a standalone policy, and a third incorporate mental health into another policy.
Specific initiatives for mental health support include; increasing awareness in the organisation, providing access to an employee assistance programme (EAP) or a counselling service, and training for managers.
Open communication and creating a supportive and resilient culture will go a long way in improving awareness of mental health, in turn encouraging people to proactively look after their wellbeing.
Also, an EAP or counselling service can provide immediate, in-the-moment support for an individual experiencing a mental health concern. And while managers will always play an important role, there should be a responsibility for us all to be aware of our own and others' mental wellbeing.
2. Absence management
The average level of absence is at its lowest since recording started. The rate now sits at 5.9 days per employee, per year, down from 6.6 days in 2018. The private and non-profit sectors have seen the biggest decrease. And although absence in the public sector remains higher at 8.4 days, this sector has also seen a reduction.
Managing absence methods often include return-to-work interviews, providing leave for family circumstances, and trigger mechanisms to review attendance. For longer term absence, return-to-work interviews remain a popular method, but changes to working patterns or environments, and occupational health involvement are also included.
Alongside a reduction in absence, the report also shows an increase in the prevalence of presenteeism and leavism. This refers to either when people come into work when they are sick (presenteeism), or work on their allocated time off such as annual leave (leavism).
In fact, 83% of organisations have observed presenteeism over the last 12 months, with a quarter reporting an increase. Presenteeism doesn't only increase the risk of illness spreading to other people, but productivity can also be affected; if an employee is unwell, they won't be able to do their best work.
Nearly two-thirds have seen a form of leavism in their organisation over the past year. As a relatively new concept, it will be interesting to see how this develops over time. Perhaps it is a reaction to heavier workloads, our 'always on' mindset, or a heavily input-orientated culture.
Regardless, both presenteeism and leavism are practices that should be discouraged. Better guidance is needed. For managers to recognise and observe warning signs, and to lead by example, and for employees on what to do if they are unwell.
3. Evaluating impact
Two-thirds of organisations agree or strongly agree that evaluation of impact is an important step in developing wellbeing programmes. In some cases, implementing new wellbeing initiatives can have significant financial costs, and once this investment has been achieved, it's critical to demonstrate value. This can be challenging but it's necessary to ensure continued investment.
To measure the impact or success of any wellbeing spend, the first step is put metrics in place. Some of the most common metrics used by respondents to measure organisational success are staff retention levels, sickness absence levels, and occupational health referral times.
When looking at health improvements among the workforce, metrics include; return-to-work times, incidence of mental ill health or stress, and take-up of an EAP.
Three-quarters of organisations in the survey report seeing benefits from their health and wellbeing activity over the past year. For 52%, there has been better employee morale and engagement, 40% have seen a healthier and more inclusive culture, and a third have had a reduction in sickness absence.
It's really encouraging to see these positive effects, all of which have seen an increase on the previous year. And these effects are likely to impact each other. When wellbeing is embedded in a company's culture, people will be empowered to take care of their health, potentially leading to less time off work.
The CIPD/Simplyhealth Health and Well-being at Work 2019 report is based on answers from over 1,000 UK organisations about 3.2 million employees. As such a representative piece of research, it's a useful resource for every HR professional's health and wellbeing toolkit. You can download the full report here: https://go.explore-simplyhealth.co.uk/CIPDWellbeing2019
All figures are taken from the CIPD/Simplyhealth Health and Well-being at Work 2019 report.