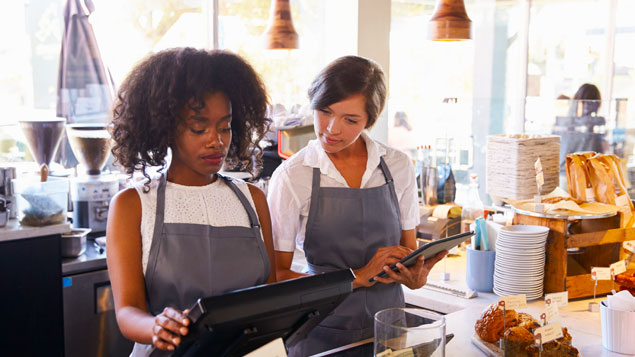 As many organisations were closing down operations for the festive period, the government quietly introduced a number of reforms to workers' rights, including an extension of the right to a written statement of entitlements and closing a loophole that penalises agency staff.
Described by the government as the "largest upgrade in a generation to workplace rights", the Good Work Plan, unveiled by business secretary Greg Clark on 17 December 2018, introduces legislation that will:
One of the clearest messages that come from these reforms is that employers will be squarely in the spotlight and under increased scrutiny to better protect the rights of their workers and tighten up their employment practices" – Philip Richardson, Stephensons Solicitors
repeal the Swedish derogation, which allows organisations to pay agency workers on cheaper rates than permanent staff;
extend the holiday pay reference period from 12 to 52 weeks to ensure that those in seasonal roles are able to take the time off they are entitled to;
extend the right to a written statement of rights from a person's first day in their job to workers, going further to confirm their eligibility for sick leave and pay, as well as other types of paid leave including maternity, paternity and shared parental leave;
give all workers, including agency staff, the right to request a more stable contract;
extend the amount of time considered to be a break in continuous service from one week to four, making it easier for workers to access their rights;
quadruple the maximum fines handed out at employment tribunals to employers that have shown malice, spite or gross oversight from £5,000 to £20,000; and
lower the threshold required for a request to set up information and consultation arrangements from 10% of employees to 2%.
Employment status tests will also be tightened up to improve clarity and reflect the reality of many modern working relationships.
The frameworks used to determine employment status and employment for tax purposes will also be aligned to ensure that the differences between the two systems are reduced to a minimum.
The legislation has been developed in response to the recommendations made in the Taylor Review of Modern Working Practices last year, of which 51 of the 53 recommendations have been taken forward.
Clark said: "Today's largest upgrade in workers' rights in over a generation is a key part of building a labour market that continues to reward people for hard work, that celebrates good employers and is boosting productivity and earning potential across the UK."
The exploitation of low-paid workers will also be tackled by:
banning employers from making deductions from staff tips;
bringing forward plans for a single enforcement body to help protect vulnerable workers to early 2019;
imposing penalties on employers who breach employment agency legislation, like non-payment of wages;
consulting on salaried hours work and salary sacrifice schemes to make sure minimum wage rules do not penalise employers;
allocating more resources to the Employment Agency Standards Inspectorate;
enforcing holiday pay for vulnerable workers; and
consulting on the recommendations made in Sir David Metcalf's Labour Market Strategy on non-compliance in supply chains.
Missed opportunity?
Although the clarity about their rights will be welcomed by many workers, Prisca Bradley, Hedges Law's head of employment, said the reforms did not go far enough to address some workers' concerns. Like many other lawyers and commentators, she had hoped to see zero-hours contracts banned.
"Given that the tribunal system is already creaking under the strain of a huge increase in claims since the abolition of fees, the government could have been more robust to stem likely further litigation in this area," she said.
"The unions are also unsurprisingly concerned at the lack of union recognition and collective consultation for those who work for the big gig economy businesses such as Uber, Amazon or Deliveroo as there remain widespread concerns about the poor working conditions."
Philip Richardson, head of employment law at Stephensons Solicitors, said the announcement would hopefully give organisations with staff on zero-hours contracts more clarity about their rights.
"One of the clearest messages that come from these reforms is that employers will be squarely in the spotlight and under increased scrutiny to better protect the rights of their workers and tighten up their employment practices," he commented.
"Most employers have and continue to take steps to do so but those who have looked for a loophole in the legislation will now find themselves facing significant fines at a tribunal and potentially long-term reputational damage."
Recognition of agency work's value
Agency workers' rights
Recruitment & Employment Confederation chief executive Neil Carberry welcomed the government's acknowledgment that agency and temporary work delivers opportunity and flexibility for many workers, when used responsibly.
"Agencies have always been clear that the Swedish derogation should not be an excuse for poor treatment," he said. "We favoured reforming the rules to ensure those whom were being adversely affected by the model were protected.
"Now that government has decided to remove Swedish derogation, it is essential that ministers engage with the recruitment sector to ensure that the transition away from this model is smooth for workers, agencies and clients."
The removal of the Swedish derogation will also affect organisations that use interns, highlighted Phil Pepper, lawyer at Shakespeare Martineau. "This is going to represent a significant cost for some larger businesses, particularly those using a high volume of interns."
A number of new measures to improve the rights of those in low-paid or precarious contracts were announced earlier in 2018, including plans to ban employers from taking staff tips, giving all workers the right to request a more predictable and stable contract and introducing the right to a payslip for all workers, including those on zero-hours contracts.
This article was originally published on 17 December 2018.