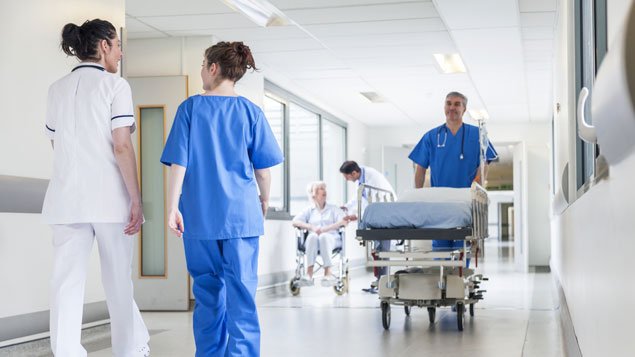 Hundreds of bullying and sexual harassment allegations have been made against NHS staff over the past five years, further highlighting the "toxic environment" present in many hospitals.
The number of formal complaints about bullying and harassment in NHS England hospitals increased from 420 in 2013-14 to 585 in 2017-18, data obtained by the Guardian has shown.
However, only a fraction of these complaints resulted in dismissal or disciplinary action. At the Royal Free hospital in London, where 160 complaints were made over a five-year period, only 26 led to action being taken.
Dr Anthea Mowat, chair of the British Medical Association (BMA) representative body, said the formal complaint numbers were the just "tip of the iceberg" with staff at all levels affected.
"Ultimately, this impacts the safety and wellbeing of patients, as staff who are either directly experiencing bullying, or are working in a toxic environment, will be unable to deliver the level of professional care they are capable of doing," she said.
The publication of the figures follows scathing comments made about the health service's "dysfunctional" culture by NHS England chairman Lord David Prior earlier this month. He suggested that its target-driven culture had allowed "gaming" and "bad behaviours" to develop, and that its "top-down hierarchal control" had been very damaging for its culture.
One surgeon told the Guardian that he had received racist comments while operating and claimed junior staff are often bullied into working longer shifts to cover areas that are understaffed.
"The latter has got worse over the last three to four years. I am not sure if bullying is endemic as an NHS thing, but it is in certain hospitals. There are certain trusts in London where investigations have taken place and it's been remarked that there is a culture of bullying. There are certain hospitals where it is more common. Racism, for example, is more indirect, but still a problem," he said.
Last year, staff at a hospital trust being investigated over a high number of baby deaths reported high levels of bullying and harassment, with many "fearful" about raising concerns.
The BMA has made several recommendations on how bullying and harassment in the NHS can be addressed. These include encouraging bystanders to be more active when they witness bullying taking place, providing more training on giving and receiving effective feedback and enabling early intervention to tackle low-level unprofessional behaviour before it escalates to bullying or harassment.